Miriam Garfinkle
1954 - 2018
Miriam died at home on September 15, surrounded by the love of her family and friends. Left to mourn, and to cherish her memory, are her partner Ulli Diemer, her daughter Leah, her son Simon and daughter-in-law Melissa, her grandson Ben, sisters Diane (David) and Carol (Johnny), her nieces, nephews, great-nieces, great-nephews, and those she called her "chosen family".
Her chosen family was large, because she touched so many lives: Smadar, Reem, Miriam M., Peggy, Judy, Sini and Kai especially were like family in every sense, and many others were deeply woven into her extraordinary network of relationships.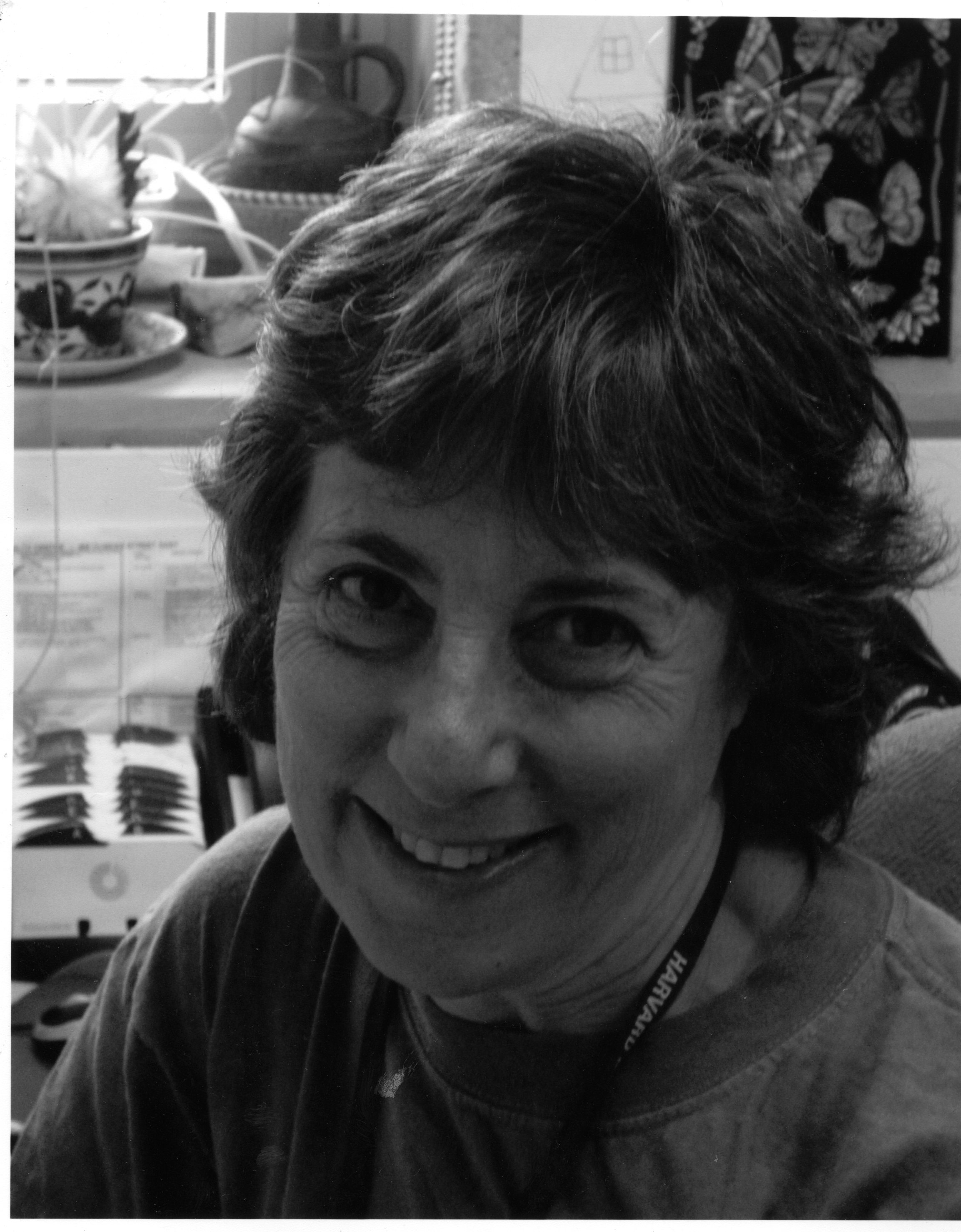 She was an amazing mother to Simon and Leah, and she watched their progress in life with pride and devotion. In her last 18 months, it gave her great joy to see her grandson Ben blossoming into the world.
Dr. Miriam, as she was known to her patients, practised medicine in Toronto for more than 30 years. As a physician, she engaged with her patients in a way that went far beyond the provision of clinical services. She was a doctor who would make a 'house call' on a homeless patient in the park where he lived, head out without her coat in the middle of winter to find a patient having a mental health crisis, or drive twenty kilometres to the home of a patient who didn't have a phone when she received a lab result that needed immediate action.
Miriam spent many years working at the Immigrant Women's Health Centre and at the Regent Park Community Health Centre, where she was known, not only for her conscientiousness and compassion, but for her sense of humour and infectious laugh. Her concern was not only for her individual patients, but for the social conditions that lay at the root of many of their problems. On her own time, she fought for an increased minimum wage, lobbied for better funding for reproductive health care for immigrant women, and occupied a cabinet minister's office to demand full funding for health care for refugees.
Her activism went far beyond issues related to health care. Raised in a left-wing secular Jewish family, she was eight years old when she wrote her first political letters, to U.S. President Kennedy and Soviet Premier Khrushchev, asking them to stop testing nuclear bombs. As she told them, "I am sure me and everybody else will appreciate it." When she was fourteen, she spent Saturday afternoons leafleting outside her local supermarket in support of striking farmworkers.
The cause of the Palestinian people was central to her political activism. As a Jew, she felt a special obligation to speak out about this and to say "Not in my name." She saw the parallels between this issue and the oppression of indigenous peoples in Canada, and she spoke up often for indigenous rights.
What tied her diverse involvements together was a fierce commitment to justice, to doing what was right. She was a committed socialist who was enraged by injustice and never wavered in her belief that the world had to rid itself of capitalism and replace it with a new society based on justice and grassroots democracy.
Befitting someone who was a force of nature, Miriam was happiest when she was out in nature, be it in Toronto's High Park, Pukaskwa on Lake Superior, or Gros Morne in Newfoundland. Famously impatient with urban annoyances like traffic jams (she would get off the bus and walk rather than sit in traffic), she could spend hours in the woods watching and listening to birds and frogs. At home she was often outdoors gardening, or trying (always failing, but never giving up) to find a foolproof way to keep squirrels and raccoons from raiding her bird feeder.
Perhaps her greatest loves in life were music and dancing. She played piano, guitar, banjo, and sopranino, and she danced at every opportunity, be it at a "mug-up" in Newfoundland, a folk dance in the park, or dancing with Ulli in her own kitchen.
Whatever she did, she did with passion and a sense of joy. She will be missed, but those who lives she touched will remember her for as long as they live.
A memorial gathering to celebrate Miriam's life was held on October 28, 2018, at 918 Bathurst Street in Toronto, with about 300 people in attendance. I delivered a eulogy, which you can find here
Ulli Diemer
September 16, 2018
A web page devoted to "Moments with Miriam" at www.diemer.ca/Docs/MomentswithMiriam.pdf highlights many aspects of Miriam's life. You are invited to visit the page, and, if your wish, add your own memories, photos, or videos.
A second page www.diemer.ca/Miriam/ features Miriam's activism, articles, talks, interviews, letters, and photos.
M is for Miriam (children's book)
Miriam Garfinkle Lane