Radical Digressions

Ulli Diemer's Notebook #7
OTHER VOICES A new newsletter from Connexions – July 3, 2014
July 3, 2014 - #

The premiere issue of Other Voices, a bi-weekly newsletter edited by Ulli Diemer and published by Connexions, appeared on July 3, 2014. The newsletter goes out via email, and is also available on the Connexions website at www.connexions.org/Media/CxNewsletter.htm. To sign up to receive it via email use this form.
This inaugural issue features articles on the climate crisis and the need for radical action, on twenty-first century land grabs, the dismantling of Canada's science libraries by the Conservative Harper government, and an attempt by a British publisher to claim copyright on the works of Karl Marx and Friedrich Engels.
See the July 3, 2014 issue of Other Voices here.
Whose problem?
March 27, 2014 - #
A headline on an article about interactions between the police and mentally ill people stated that "Dealing with mentally ill a top concern for cops." I wrote a short letter-to-the-editor in response:
The headline on the March 26 story on police and the mentally ill seems to have it backwards. Given the number of mentally ill people shot by police, shouldn't that read "Dealing with cops a top concern for the mentally ill"?
Ulli Diemer
Letter to the editor: Diminishing residential schools abuse?
June 28, 2014 - #
Two articles in Saturday's Star related the stories of people who survived historical horrors. The one, about two Holocaust survivors, the Immerglucks, states plainly that "both suffered tremendous loss". The other, about residential school survivor Michael Cachagee, states that "he says he suffered physical, sexual and emotional abuse".
In labelling the abuse suffered by Cachagee as merely something that he "says" happened, the story serves to diminish and call into question the suffering Cachagee and thousands of other students experienced in the Indian residential schools. The Residential Schools Inquiry collected testimony from 38,000 survivors. Isn't it time to stop referring to the abuse not as something they "say" happened, but as something that happened?
Miriam Garfinkle
Ulli Diemer
Gaza, surveillance capitalism, alternative archives Other Voices – July 17, 2014
July 17, 2014 - #

In this issue of Other Voices, the topic of the week is Gaza, which was under attack by Israel as this issue appeared.
There are articles on surveillance capitalism, the tactics and successes of the movement for same-sex marriage in the United States, and profiles of alternative archives.
The website of the week is Democracy Now!
See the July 17 issue of Other Voices here.
Questions and answers about Israel's attack on Gaza
July 23, 2014 - #
A Q&A-format handout I wrote during the Israeli attack on Gaza in July 2014.
It addresses the question "Why do these terrible outbreaks of violence keep happening?" and provides a brief sketch of the background, addressing issues such as the expulsion of Palestinians from their land, the ongoing years-long siege and blockade of Gaza, and the history of war crimes committed by the Israeli military.
Read it here.
Keywords:
Gaza 2014 – Israel – Palestine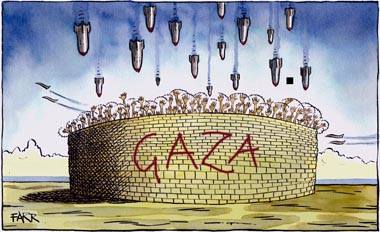 Truth, justice and reconciliation Other Voices – July 31, 2014
July 31, 2014 - #

This issue of Other Voices looks at truth, justice, and reconciliation efforts which seek to address wrongs done in the past. Included are articles which look at the Troubles in Ireland; the Rwandan genocide and civil war; the Bone Collectors, the fate of the remains of Australian aboriginal people stolen from their burial grounds and dispersed to museums; and the Galway children's mass grave.
We also look at Israel's ongoing assault on Gaza and the deafening silence around the Hamas proposal for a 10-year truce.
The topic of the week is the Israeli military.
In From the Archives we spotlight archives devoted to radical journalist I.F. Stone and oral historian Studs Terkel.
See the July 31 issue of Other Voices here.
Killings by Police, Ebola, Capitalist Crises Other Voices – August 21, 2014
August 21, 2014 - #

Topic of the week in this issue of Other Voices is Killings by Police.
There are also articles on the way the Ebola crisis illuminates the moral bankruptcy of capitalism; Responding to capitalist crises, in 1914 and 2014; Globalizng Gaza: Israel's leading role in undermining international law; and Marinaleda, a town in Spain attempting to create alternatives based on democracy, co-operation, and mutual aid.
Group of the Week is Librarians and Archivists with Palestine.
See the August 21 issue of Other Voices here.
An alternative media list
September 1, 2014 - #
A selective guide to (mostly) English-language alternative media, compiled by Ulli Diemer.
The mainstream media – the corporate and state-owned media – are anything but reliable. Their reporting may well contain accurate information, but even when (some of) their facts are correct, the overall framing and context are shaped by their ideological function of supporting the capitalist system of which they are an integral part.
Fortunately there are many websites – and print publications – providing alternative points of view. Of course, all media, mainstream or alternative, right or left, must be read critically. Alternative media are quite capable of getting things wrong or publishing nonsense. They also often disagree with each other. This can be helpful. Hearing about different approaches, and thinking about the reasons behind them, helps us understand things better.
This annotated media list is meant to be aa guide to alternative (and a few mainstream) English-language news sources. It's a fairly long list, and like anything else, it's a reflection of individual biases, in this case, mine. I hope it helps you to find websites and media that you'll find useful in finding out and understanding what's happening in the world. See the list here.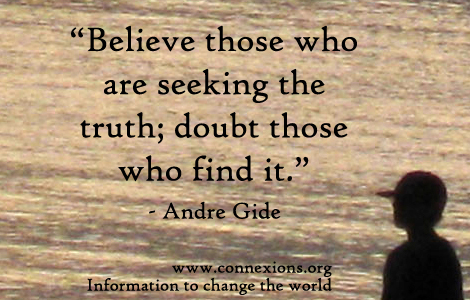 Alternative media, corporate spying, workplace deathsOther Voices – September 4, 2014
September 4, 2014 - #

In this issue of Other Voices there is information about Connexions' new alternative media list and about the Labor Film Archive. There are articles on corporations spying on non-profits, workplace deaths, Monsanto and Ukraine, and liberal environmentalism.
The topic of the week is Violence Against Journalists.
The book of the week is Michael Riordon's Bold Scientists.
See the September 4 issue of Other Voices here.
Bruce Peninsula photos, September 2014 by Ulli Diemer and Miriam Garfinkle
September 2014 - #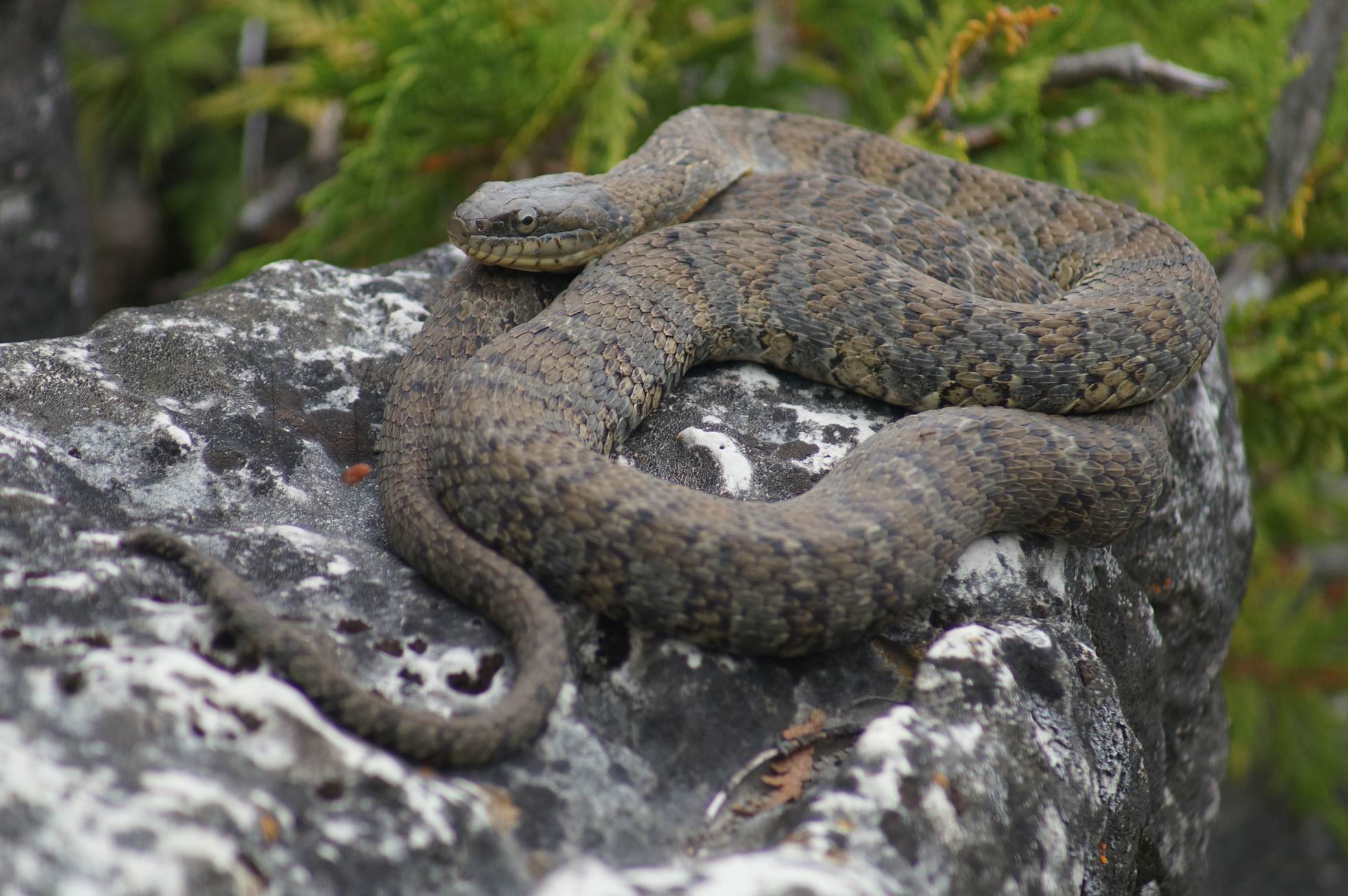 Milk Snake. Photo by Miriam Garfinkle.
Click here to visit the photos index page.
Spying, Terrorism and ProtestOther Voices – September 19, 2014
September 19, 2014 - #

This issue of Other Voices features coverage of spying, terrorism, and protest. There are articles on how ISIS (Islamic State group) comes to be using American weapons; the U.S. government's secret plans to spy for American corporations; the insidious power of propaganda; how to spot and defeat disruption on the Internet, and steps to sustainable livestock production.
The topic of the week is War Crimes; the book of the week is Berkeley: The New Student Revolt, and website of the week is LabourStart.
See the September 19 issue of Other Voices here.
Slavery, Greed and Climate ChangeOther Voices – October 2, 2014
October 2, 2014 - #

This issue of Other Voices asks why so many people deny or ignore the very real and very near threat of climate change.
We also look into the ways NGOs tame and undermine grassroots movements.
Other Voices also shares an article detailing how a $182 billion bail-out of taxpayer money was not enough for one bank.
Finally, in this issue, we look into the horrors of American slavery and the role it played in shaping the United States.
See the October 2 issue of Other Voices here.
The Arms Trade Other Voices – October 16, 2014
October 16, 2014 - #

The topic of the week for this issue of Other Voices is the Arms Trade. Featured resources include The No-Nonsense Guide to the Arms Trade, an article on Israel's War Business, and the Coalition to Oppose the Arms Trade.
The film of the week (a new feature) is The Corporation, an exploration of the dominant institution of our time.
Plus: Lying to ourselves about the air war, Karl Marx's critique of modern agriculture, and a challenge to Montreal's anti-protest bylaw.
See the October 16 issue of Other Voices here.
Terrorism, Migration and Resistance Other Voices – October 30, 2014
October 16, 2014 - #

Topic of the week in this issue of Other Voices is Refugees. Featured articles look at migration, counter-surveillance resources, farmers in Ghana fighting to retain the freedom to save their own seeds, and rebuilding communities faced with mining companies in Ecuador.
From the archives we've got Socialist Feminism: A Strategy for the Women's Movement.
See the October 30 issue of Other Voices here.
Libertarian Socialism Other Voices – November 13, 2014
November 13, 2014 - #

The topic of the week in this issue of Other Voices is libertarian socialism. Libertarian socialists hope to bring about a fundamentally different world, one in which capitalism, which distorts and destroys human lives and the planet we live on, is replaced by a free and truly democratic society. Libertarian socialism seeks to expand the realm of freedom to the greatest possible extent in creating a society based on cooperation and mutual aid.
Articles in this issue include the "no-state solution" in Kurdistan; right-wing dirty tricks used to attack labour and environmental groups; scientists unravelling the risks of new pesticides; the terrors faced by fishermen in Gaza; and bringing books and seeking peace in Colombia.
The film of the week is Even the Rain, and book of the week is Adolph Reed's Class Notes.
See the November 13 issue of Other Voices here.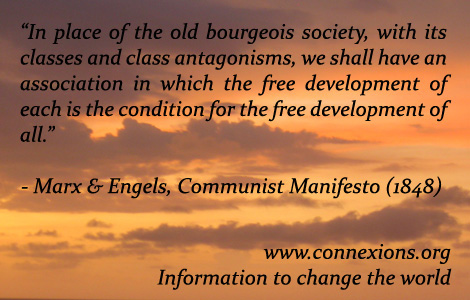 Climate, Governments and Corporations Other Voices – November 27, 2014
November 27, 2014 - #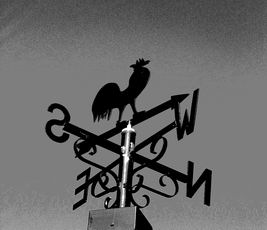 This week in Other Voices, ahead of the COP 20 summit, we present articles and resources relating to climate change and the environment. We examine how governments and corporations work together to push environmentally damaging oil and gas projects to ensure continued profits. We also highlight movements and organizations working to challenge their power and their priorities, and prevent and reverse the global damage they cause.
Book of the week is Magdoff and Foster's What Every Environmentalist Needs to Know About Capitalism.
In addition to articles on climate change, there are articles on Ebola, corporate tax evasion, and state terrorism, as well as a 1971 interview with John Lennon and Yoko Ono.
See the November 27 issue of Other Voices here.
The Commons Other Voices – December 18, 2014
December 18, 2014 - #
From its beginnings, one of capitalism's prime imperatives has been an all-out and never-ceasing assault on the Commons in all its manifestations. Common land, common water, public ownership – anything rooted in the ancient human traditions of sharing and cooperation is anathema to an economic system that seeks to turn everything that exists into private property that can be exploited for profit. This issue of Other Voices focuses on the Commons.
See the December 18 issue of Other Voices here.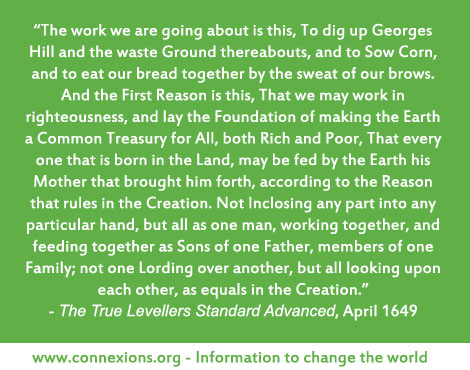 Labour Around the Globe and Workers' Health and Safety Other Voices – January 15, 2015
January 15, 2015 - #
The topic of the week is Workers' Health and Safety. There are articles on why environmentalists should support working class struggles; whistleblowers; the appalling death rate from U.S. drone strikes; the murderous attack on Charlie Hebdo in Paris; and what humanity could learn from Bonobos. The feature from the archives is Traces of Magma. The International Labor Rights Forum is the group of the week, and Silkwood is the film of the week.
See the January 15 issue of Other Voices here.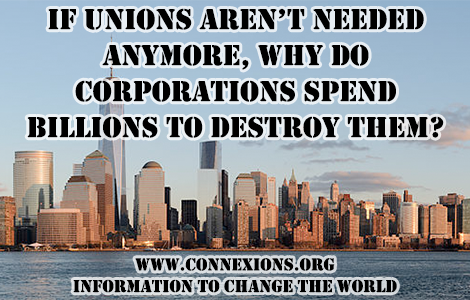 Connexions – 40 years old and still going strong Other Voices – January 29, 2015
January 29, 2015 - #

The Connexions project was founded in 1975, when members of more than a dozen social justice organizations came together to set up a means of sharing information, experiences, reflections, publications, and ideas. In October 1975, a decision was made to produce a printed newsletter. That first issue, which went out to a few hundred people, has now morphed into a website www.connexions.org used by thousands of people every day, but the original goals and visions carry on.
See the January 29 issue of Other Voices here.
Water Rights, Water Struggles, SYRIZA, War Propaganda Other Voices – February 12, 2015
February 12, 2015 - #

This week Other Voices features the 40-point program which SYRIZA, the Greek coalition of the radical left, put forward to win the Greek election. Oliver Tickell writes about the mass media's latest campaign of pro-war propaganda, this time revolving around supposed "Russian aggression" in Ukraine, while Paul Edwards looks at another form of war propaganda, Clint Eastwood's "American Sniper."
The Topic of the Week is Water Rights. Related items include the film "Blue Gold: World Water Wars," the website International Rivers, and articles on water-related struggles, past and present, including articles on the Walkerton water disaster and the Cochabamba water war.
See the February 12 issue of Other Voices here.
Ukraine, police state legislation, solidarity, people's history Other Voices – February 26, 2015 –
February 26, 2015 - #
Ukraine is spotlighted in this issue of Other Voices. There are several articles on the background to the events of the past year, which include the overthrow of Ukraine's elected government; its replacement by a puppet regime in which the extreme right plays a prominent role; threats and violence directed against the Russian-speaking population of eastern Ukraine, leading to a resistance movement and demands for autonomy for the eastern regions, and finally armed conflict. Shaping and driving these events are reckless US-NATO military and economic pressure directed at Russia, uncritically applauded by the mainstream media, who seem to regard the prospect of a military confrontation that could lead to nuclear war as nothing to worry about.
Worried though we may be, we continue to regard movements for social justice as key to creating a radically different future, as well as to understanding our past. In this issue, you'll find information about a campaign in the UK by #DomesticExtremists to ridicule the latest police state legislation, and a handy illustration that explains world inequality in one simple image.
In the People's History section, we've got an article about mass strikes during the First World War, and a review of Pride, the film about gays and lesbians who organized to support striking mineworkers during the UK miners' strike in 1984.
Seeds of Fire for February 26 recalls two events which illustrate our continuing challenges and our continuing resistance. February 26, 1942 marked the imposition of the War Measures Act in Canada, the legislation under which thousands of Japanese-Canadians were expelled from their homes and interned for reasons of "national security." February 26, 1851, on the other hand, saw the founding of the Anti-Slavery Society of Canada, by ordinary people appalled by the injustice of slavery, an event worth commemorating.
See the February 26 issue of Other Voices here.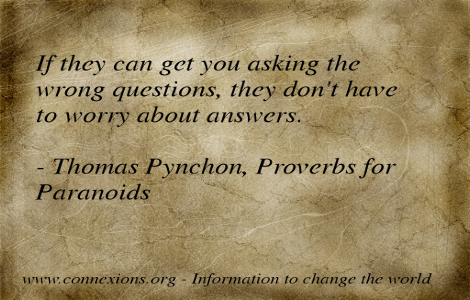 Organizing for Social Change: A Compilation of Organzing Resources
March 10, 2015 - #
Change requires organizing. Power gives way only when it is challenged by a movement for change, and movements grow out of organizing. Organizing is qualitatively different from simple 'activism'. Organizing means sustained long-term conscious effort to bring people together to work for common goals. Click here for a selection of articles, books, and other resources related to organizing compiled by Ulli Diemer for Connexions.
Keywords: organizing, community organizing, labour organizing, workplace organizing, alternative media, boycotts, mass action, media relations, propaganda, protest, resistance, revolutionary politics, solidarity, strikes, tactics, and manuals and handbooks.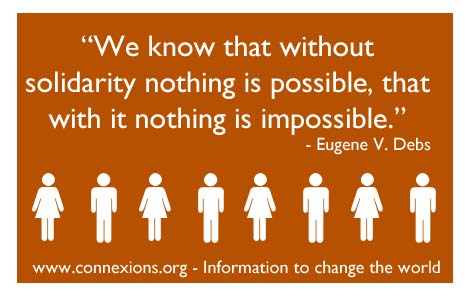 The biggest threat to a free society is freedom of speech, says Canada's Public Safety Minister
March 11, 2015 - #
Testifying at a Parliamentary hearing into the Conservative government's proposed new "anti-terror" legislation, which will give the government sweeping new powers to spy on the population and designate political opposition as a danger to national security, Canada's "Public Safety" Minister Steven Blaney said that freedom of speech in Germany led to the Holocaust. My comment: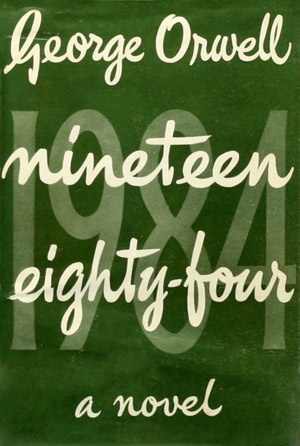 Who knew? The Nazi Holocaust, according to Public Safety Minister Steven Blaney, could have been prevented if only Germany hadn't suffered from an excess of freedom of speech.
So much for the established historical view, according to which Germany was set on the road to totalitarian horror by a right-wing government which passed a series of emergency laws that abolished freedom of speech, outlawed all opposition, jailed critics, and set up a secret police apparatus to spy on the entire population, all in the name of "public safety."
Clearly we should all embrace the government's new "anti-terror" legislation. With people like Steven Blaney, Peter MacKay, and Stephen Harper deciding how much freedom we are allowed to have, what could possibly go wrong?
Ulli Diemer
Further Reading: George Orwell, Nineteen Eighty-Four

Keywords: Civil Liberties – Bullshit – Dissent – Free Speech – National Security – Police Powers – Police State – Terrorism
Organizing Other Voices – March 12, 2015
March 12, 2015 - #
The focus of this week is organizing.
We know that our world is going in the wrong direction and that fundamental change is necessary. But we are confronted with entrenched structures of economic and political power. How can we challenge and overcome them?
Our own source of power is our latent ability to join together and work toward common goals, collectively. That requires organizing. Power gives way only when it is challenged by powerful movements for change, and movements grow out of organizing.
Organizing is qualitatively different from simple "activism". Organizing means sustained long-term conscious effort to bring people together to work for common goals.
This issue of Other Voices features a number of articles, books, and other organizing resources. Many more can be found on the Connexions Organizing Resources page at www.connexions.org/CxL-ORG.htm.
Also in this issue, we have Edward Snowden on the government's 'anti-terror' legislation and John Pilger on the rise of fascism in what used to be called the liberal democracies.
See the March 12 issue of Other Voices here.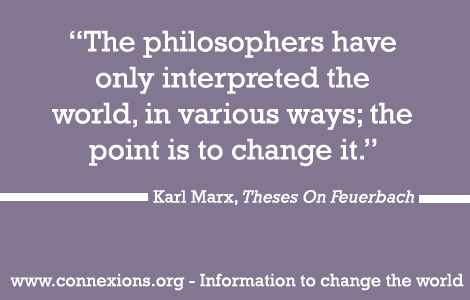 Agriculture, Ecology, Sustainability and Resistance Other Voices – March 26, 2015
March 26, 2015 - #
This week Other Voices features a number of items related to sustainability, ecology, and agriculture, including Vandana Shiva's article "Small is the New Big," the Council of Canadians' new report on water issues, "Blue Betrayal," the film "The Future of Food," the Independent Science News website, which focuses on the science of food and agriculture, and the memoir "Journey of an Unrepentant Socialist" by Brewster Kneen, a former farmer and long-time critic of corporate agriculture.
We've delved into the archives to recall the history of the Diggers, who on April 1, 1649 began to dig up ground outside London to assert, both practically and symbolically, that "The earth should be a common treasury of livelihood to whole mankind, without respect of persons".
Seeds of Fire for March 26 recalls the birth of the Chipko movement in India in 1974, when a group of rural women, the original "tree-huggers", surrounded and held onto their trees to prevent them from being cut down by a lumber company.
See the March 26 issue of Other Voices here.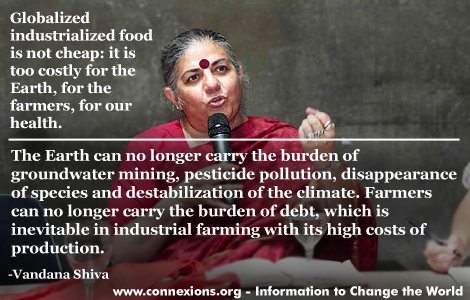 Resisting Neoliberalism Other Voices – April 9, 2015
April 9, 2015 - #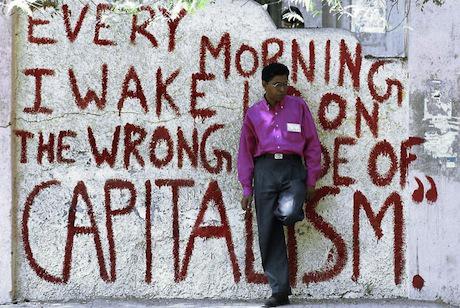 The version of capitalism which became dominant by the 1980s has been given the name neoliberalism. The term refers to the global economic restructuring which has taken place, and to the accompanying shifts in the structures of power under which local and national governments have seen their ability to act independently curtailed by international treaties and by institutions which owe their ultimate allegiance to corporate capital.
Neoliberalism is also a dogma, an ideology which has become dominant not only in the boardrooms but in the political sphere, including on much of what used to be considered the left.
Yet neoliberalism is a fraud. The so-called free markets and free trade which it pretends to promote are in fact controlled by giant corporations, and massively subsidized by workers and ordinary citizens. The entire history of neoliberalism is one of financial crises followed by government bailouts: a ceaseless shift of wealth from the working class and middle class to the rich. Neoliberalism is actually a form of state capitalism which pretends to be opposed to government intervention.
The essence of neoliberalism has been an unending campaign of class struggle by the rich against the rest. Yet resistance continues, and indeed continues to grow. In this edition of Other Voices, and more extensively on the Connexions website, we look at both neoliberalism and the resistance to it.
Ulli Diemer
See the April 9 issue of Other Voices here.
Eduardo Galeano, Latin America, the Vietnam War Other Voices – April 23, 2015
April 23, 2015 - #
This issue of Other Voices marks the death of Eduardo Galeano. We feature two of his books, as well as an article about his life and work. Galeano once wrote that he was "obsessed with remembering, with remembering the past of America and above all that of Latin America, intimate land condemned to amnesia." In his writing, especially Open Veins of Latin America and the mesmerizing Memory of Fire trilogy, Galeano contributed enormously to bringing alive, and keeping alive, the memories of Latin America, and especially of those whom he called the "nobodies" – the people "who do not appear in the history of the world."
Next week also marks the 40th anniversary of the final victory of the Vietnamese war of resistance against the American invasion and occupation. On April 29-30, 1975, the last U.S. military and CIA personnel, along with their local collaborators, fled Saigon as the victorious Vietnamese resistance forces moved in to liberate the city. The American war against Vietnam stands as one of the greatest crimes of modern history, and the Vietnamese victory as an inspiring example of what popular resistance can accomplish even when faced with an ruthless superpower. We feature several items on the Vietnam War in this issue, including a brief history of the war by Neil Faulkner, a review of Nick Turse's chilling history Kill Anything That Moves: The Real American War in Vietnam, and a short article about "fragging" and combat refusal, forms of resistance by American soldiers in Vietnam which compelled the military command to recognize that it could no longer rely on its own men.
See the April 23 issue of Other Voices here.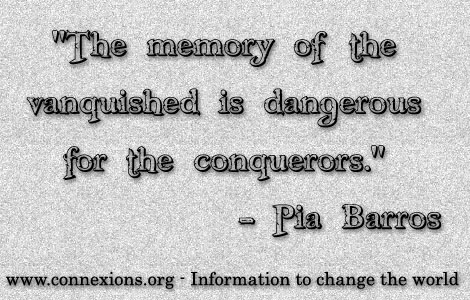 From China to Batteries Other Voices – May 7, 2015
May 7, 2015 - #
This issue of Other Voices ranges widely, from increasing worker activism and strikes in China, to advances in battery technology that make it much easier and cheaper to store solar and wind energy for future use, to testimonies from Israeli soldiers about the war crimes they committed routinely and as a matter of policy in last summer's attack on Gaza.
An article from CounterPunch traces the continuity between the U.S. "war on drugs" and its current reliance on drones in the "war on terror". In each case, writes Andrew Cockburn, the strategy hinged on "taking out" the leadership: the drug barons, in the one case, and the jihadist commanders, in the other. And in each case, the evidence shows that the effect has been the opposite of what was intended. Drug availability increased, and prices went down, once the cartel's leaders were eliminated, and attacks by jihadist militias increase after each targeted assassination.
In the People's History section, we recall the Paris Commune and the Armenian genocide, and From the Archives comes the "Critique of the Gotha Programme", Karl Marx's succinct rejection of reformism, in which he sketches out the need a revolution to bring about a society based on the principle "From each according to his ability, to each according to his needs!"
See the May 7 issue of Other Voices here.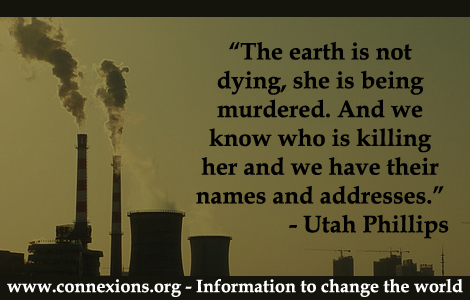 A Healthier Planet Other Voices – May 21, 2015
May 21, 2015 - #
With the start of the growing season in much of the Northern hemisphere, Other Voices digs up articles and resources related to urban agriculture and local food production. Urban agriculture – growing food in and around cities – is a response to the problems created by industrial agriculture, a chemical-dependent industry shipping food thousands of miles from where it is produced to where it will be consumed. We also mark the release of Omar Khadr, the former child soldier who was abused, tortured, and imprisoned first by the U.S. government and then by Canada. Other articles look at the advances made by women in Latin America, privilege politics, and the myths of peaceful protests.
See the May 21 issue of Other Voices here.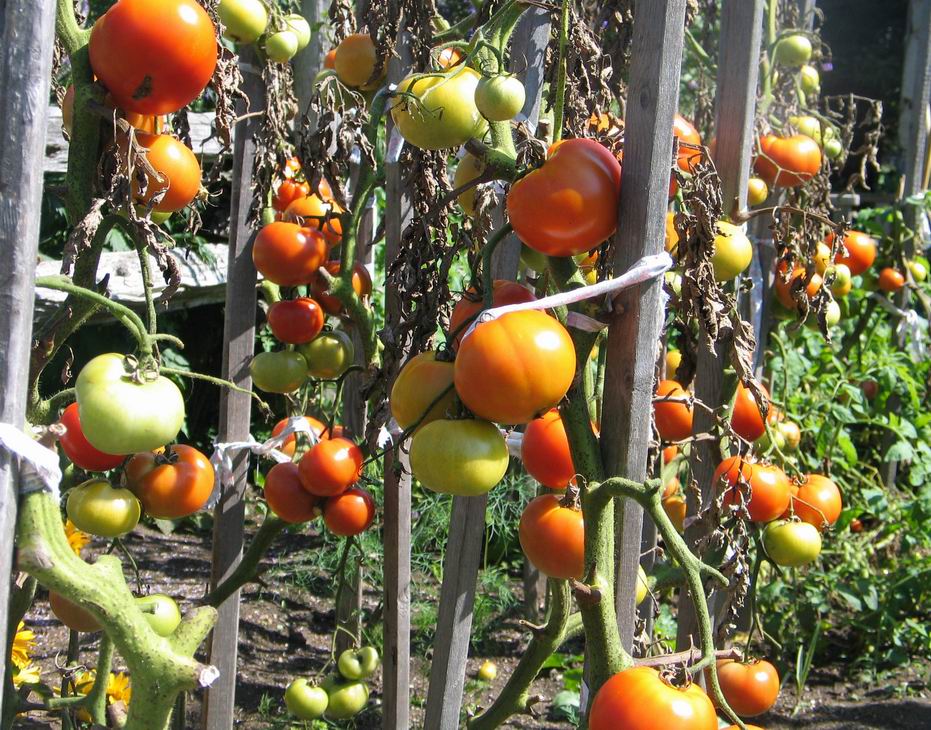 A quick note on neoliberalism and state capitalism
June 2, 2015 - #
Nick Fillmore wrote a short piece recently explaining neo-liberalism to people who are unfamiliar with the term. He sketches the basic ideology, the introduction of neo-liberal reforms under Margaret Thatcher and Ronald Reagan, and the increasing power of institutions like the IMF, World Bank, and U.S. Treasury, accompanied by the rise of so-called trade agreements and increasing inequality. I wrote a quick note commenting on his overview:
Thanks for this post, Nick. There are three things I would add:
1) The economic system you describe is Capitalism. From Day One, capitalism has always been based on exploitation of working people, private appropriation of common resources, and all the other things you describe.
2) The key to understanding neo-liberalism, in my opinion, is power, not ideology. Capitalists have always sought to get everything they possibly can, while resisting any controls on capital and its activities. They have been constrained, historically, to the extent that working people have been able to fight back and impose some controls on capital and some rights for working people. The current neo-liberal stage of capitalism is defined by capital's success in increasing its power, and the corresponding loss of power by working people to assert their interests.
3) Neo-liberalism is actually a form of state capitalism, marked by ever-increasing government intervention and state spending. The fairy tales about "free markets," "liberalization," "down-sizing government," and so on, are just that, fairy tales. Under neo-liberal regimes, beginning with Margaret Thatcher and Ronald Reagan, state spending has increased significantly. It's true that social spending, on health care, welfare, environmental protection and so on, has been slashed, but spending on the military and wars, "national security," police, corporate subsidies, and corporate bailouts, have grown and grown.
Ulli Diemer
Keywords: Capitalism – Neo-liberalism – State Capitalism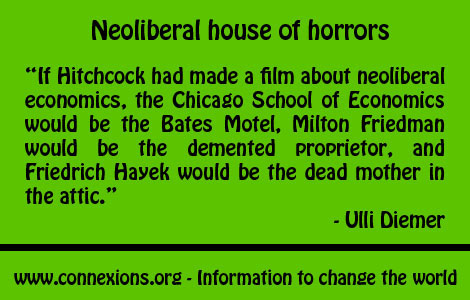 Residential schools and abuses of power Other Voices – June 5, 2015
June 5, 2015 - #
This issue of Other Voices focuses on residential schools. As documented by the just-released report of Canada's Truth and Reconciliation Commission, residential schools were set up to forcibly 'assimilate' Native children by taking them away from their parents and communities, and depriving them of their language, culture, history, and emotional supports.
Based as they were on a system of arbitrary power and cruelty, it is not surprising that they also fostered physical and sexual abuse of the children forced into the schools. Other Voices spotlights the report and the recommendations of the Truth and Reconciliation Commission, as well as films, books, and survivor stories.
Also in this issue: the Orwellian language and tactics being used to sell 'anti-terrorist' legislation, mind-boggling subsidies for the fossil fuel industry, and, on the other side of the ledger, stories of courage and resistance.
See the June 5 issue of Other Voices here.
Corruption and power Other Voices – June 18, 2015
June 18, 2015 - #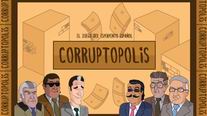 Corruption – or at least some types of corruption – are much in the news, with the ongoing scandals in the Canadian Senate and the recent U.S. targeting of the Swiss-based football federation FIFA for alleged bribery. In this issue, we look at these and other forms of corruption.
Diana Johnstone writes about the double standards displayed by U.S. institutions, which happily target enemies and rivals, while ignoring the much greater corruption that underlies the power structures in Washington. We feature an article detailing how much money U.S. Senators received from corporations prior to their vote on the TPP negotiations, as well as materials on criminal conduct by some of the world's biggest banks, and an article on the work of investigative journalists in exposing corruption.
Also in this issue is an article on the ethnic cleansing going on at this moment in the Dominican Republic, where are quarter of a million people born in the country are being made stateless. And Adolph Reed asks why the non-news story about Rachel Dolezal, a woman who identifies as black and whose parents don't approve of her doing so, has attracted so much passionate comment. He specifically asks why many of those who approve of transgender identity choices are so disapproving of transracial identity choices.
See the June 18 issue of Other Voices here.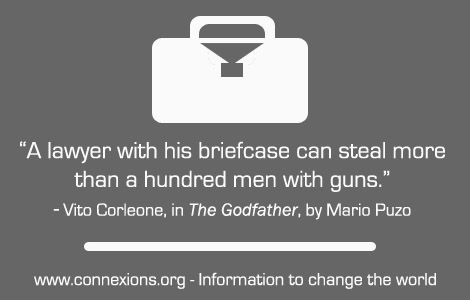 Opening Tuning Music Festivals, 2014 & 2015
June 21 2015 - #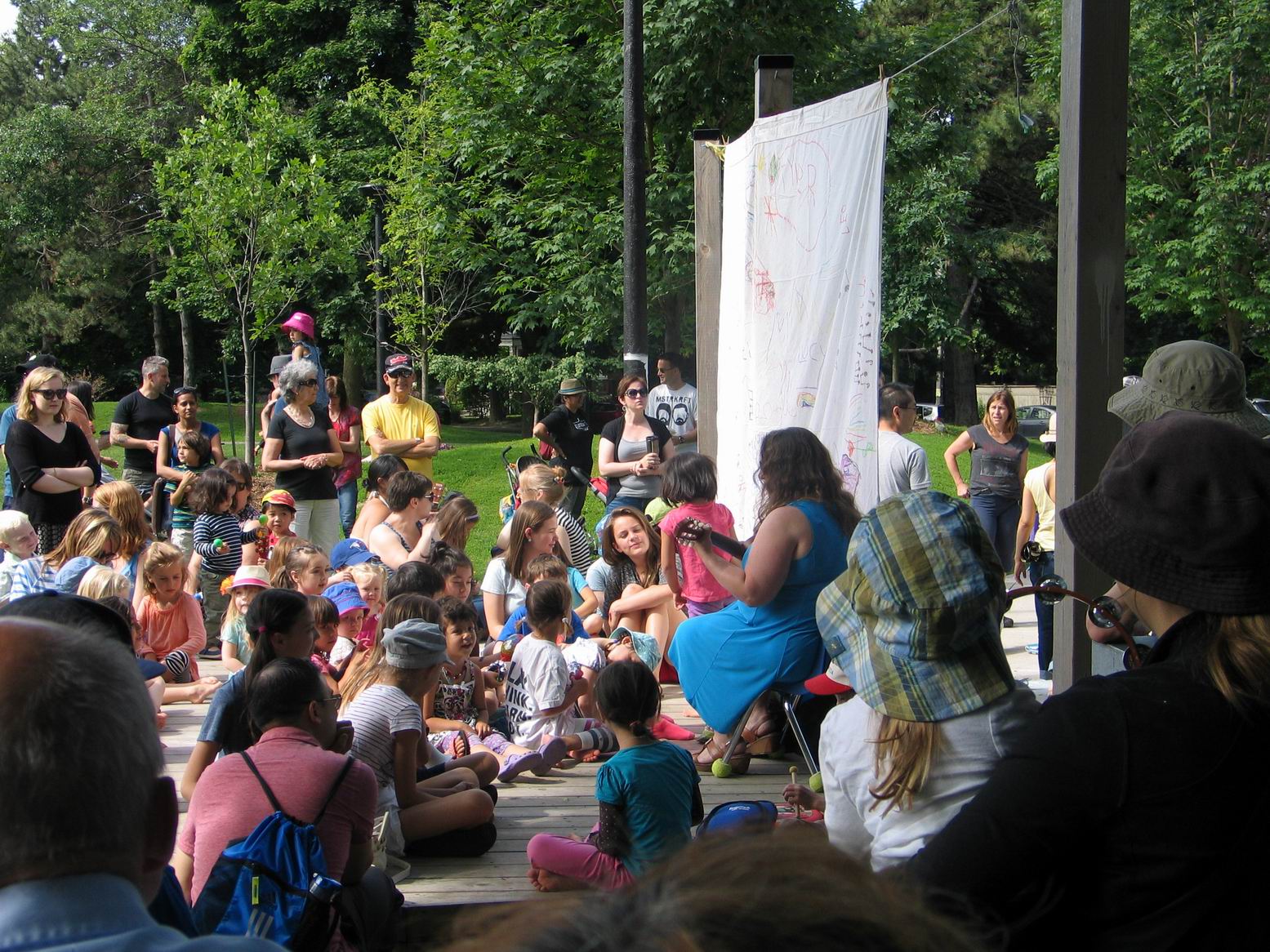 Opening Tuning Music Festival, 2014. Photo by Ulli Diemer.
Click here to visit the photos index page.
Those devious foreigners
June 22, 2015 - #
The U.S. media (with help from the U.S. Navy PR department) has exposed another sneaky trick invented by wily Chinese. It seems that they may be hiding their submarines under the sea. "Why didn't we think of that?" appears to be the question the always-probing American media are asking.
The story goes on to relate that the equally underhanded Russians are using the same trick. They've apparently hidden their submaries under the sea as well, in the coastal waters off Russia.
Near the end of the article, one other detail is mentioned in passing. "Since submarines can often avoid detection, they are less vulnerable to a first-strike attack than land-based intercontinental missiles or nuclear bombers." Now why would China and Russia be worried about a first-strike attack? Could it have anything to do with the fact that the United States has explicity stated that it "reserves the right to use" nuclear weapons first in the case of conflict – including a conflict that it has itself initiated? Unsurprisingly, that is a question the U.S. media appear to be incapable of asking.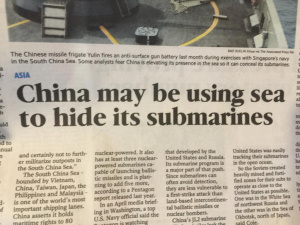 China may be using sea to hide its submarines
Greece, Debt, and Crises Other Voices – July 3, 2015
July 3, 2015 - #
The spotlight in this issue of Other Voices is on the debt crisis facing Greece. To understand the crisis, one has to look beyond the mainstream media to alternative sources of information. We've done that, with articles that set out to analyze the nature of the debt burden that has been imposed on the citizens of so many countries, not just Greece.
As several of the featured authors point out, many of these debts fit the definition of "odious debts", that is, debts that were arranged between corrupt lenders (banks) and corrupt borrowers (rich oligarchs), without the knowledge of the people in whose names the debts were incurred. The ordinary citizens of Greece (and other countries) never saw the money loaned to 'Greece' and derived no benefit from it. Yet they are expected to suffer the elimination of their jobs, wages, pensions, health and social services, etc., in order to repay the money looted by the oligarchs. Paul Craig Roberts and Tariq Ali point out that this kind of debt is a tool used to crush hopes and movements for change. An article from Solidarity argues that the only solution for Greece is to repudiate the debt and leave the Eurozone.
Other Voices also commemorates birthday of the American revolutionary Grace Lee Boggs, who turned 100 on June 27. Her early accomplishments include translating Karl Marx's Economic and Philosophical Manuscripts of 1844 into English for the first time. In the 1950s, she, along with C.L.R. James and Cornelius Castoriadis, co-authored Facing Reality, a key work that laid the groundwork for new radical Marxist movements which rejected the concept of the Leninist vanguard party. Later, she devoted herself to the civil rights and black power movements. Her activism led the FBI to label her one of the most dangerous black radicals in the U.S.A. – an unusual distinction for someone whose parents were both Chinese-Americans. Still later, she devoted herself to community organizing in Detroit, where she still lives, always insisting that while organizing should be locally based, the ultimate goal of organizing has to be revolution.
Ulli Diemer
See the July 3 issue of Other Voices here.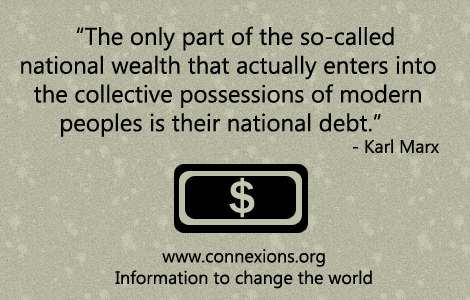 Atlantic Provinces, Canada, Summer 2015.
Photos by Miriam Garfinkle and Ulli Diemer
Summer 2015 - #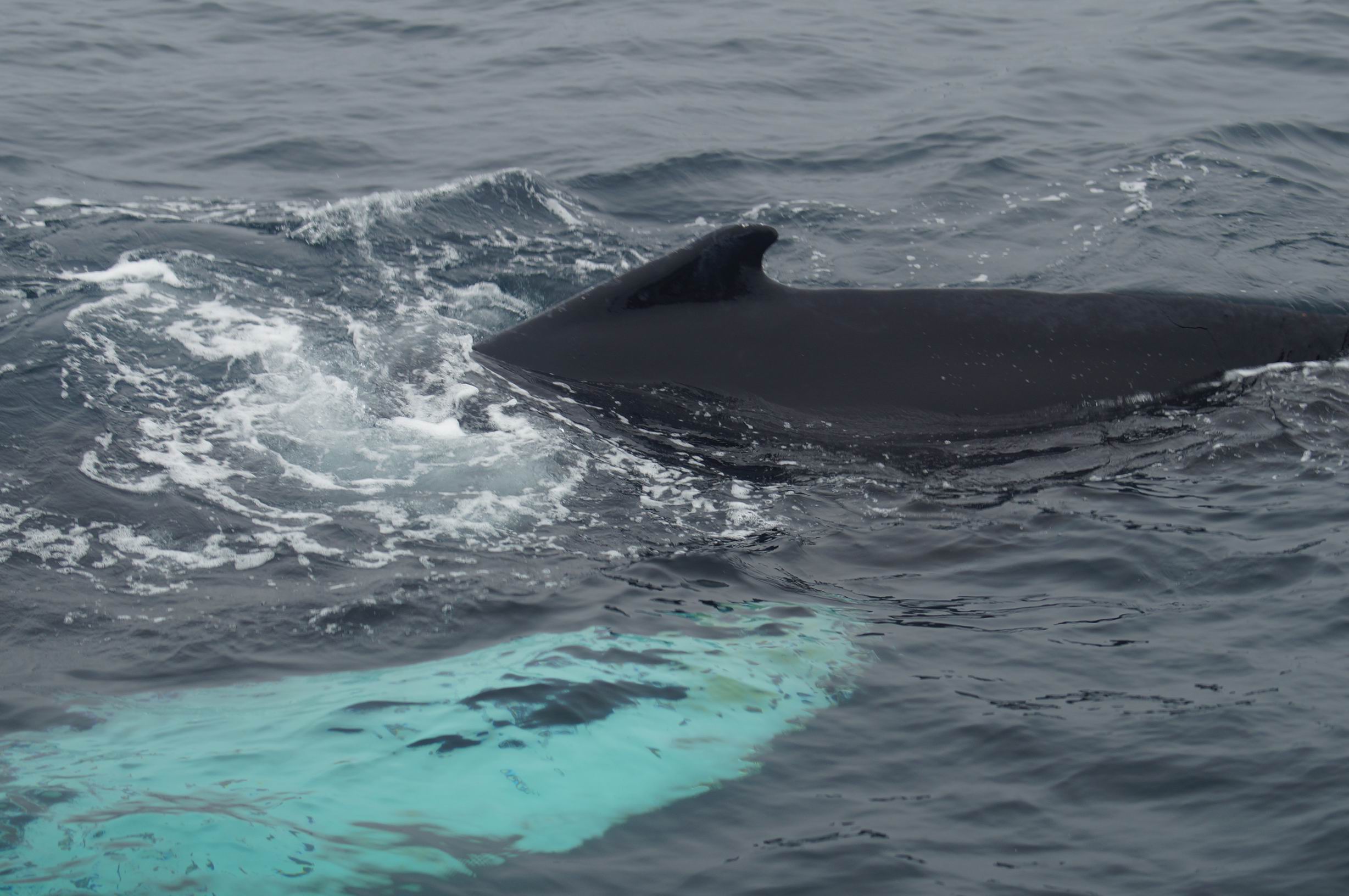 Humpback Whale. Photo by Miriam Garfinkle.
Click here to visit the photos index page.
Canadian election, Greece, Refugees and Mining Other Voices – August 21, 2015
August 21, 2015 - #
With the Canadian federal election under way, Other Voices leads off with an article from The Tyee detailing the abuses of power and democratic principles the Harper government has been guilty of since it took office.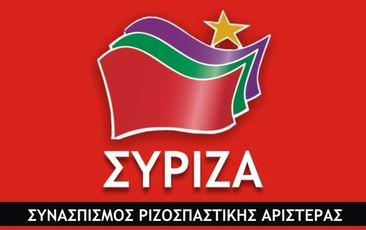 There are two articles on the capitulation of the Syriza government in Greece to the international financial institutions, and what it means to the Greek people, who are now being hit with vicious 'austerity' measures so that the banks can be bailed out. One article looks at alternative strategies for the left, now that Syriza and similar European parties like Podemos have admitted their inability to bring about positive change. A second article looks at the example of Argentina, faced with a similar crisis a little more than a decade ago, and the alternatives, like barter networks, that have emerged there.
The topic of the week is Mining and the Environment. The book, film, and website of the week are all related to this topic, and so is one of the spotlighted articles, which explains the $300-million lawsuit a Canadian-Australian has brought against El Salvador because that country refuses to allow the company to open a mine that would risk massive damage to water supplies.
Also in this issue: an article on why Al Jazeera is no longer using the word 'migrants' to describe the desperate refugees who try to enter southern Europe, an ongoing struggle against a planned naval base in South Korea, and oral histories of individuals who participated in India's struggle for independence from British colonial rule.
See the August 21 issue of Other Voices here.
Potential Conservative Environment Minister?
September 8, 2015 - #
It's a pity that the Conservative candidate caught peeing into a customer's coffee cup has resigned. He'd make a perfect Environment Minister in the Harper government. What he did in one kitchen is pretty much exactly what the Conservatives have allowed corporations to do to lakes and rivers across the country.
Ulli Diemer
The Labour Day Issue Other Voices – September 10, 2015
September 10, 2015 - #
Other Voices marks Labour Day with two articles examining the relentless pressure put on workers to work ever longer hours, at the cost of their health and family life. Another article reviews the equally relentless assault by Canada's Harper government on labour unions and on the rights of working people. Rounding out the labour focus is an article on workplace organizing; films from the Labor Films Database; the website of the week, The International Institute of Social History; and the Topic of the Week – Labour History.
There are also articles on the role of global warming in driving refugees from their homes, Zapatista popular education, and John Pilger on the Greek crisis.
See the September 10 issue of Other Voices here.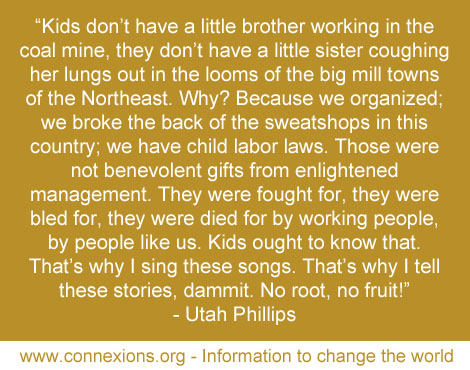 Contest: Guess the date of Harper's next 'terrorist plot'
September 10, 2015 - #
A little 'contest' from Connexions...
With the polls suggesting that the Conservatives might be headed for defeat in the next election, Stephen Harper and his inner circle are undoubtedly searching their bag of dirty tricks for something that will turn things around. In the 2006 election, the turning point came when the RCMP Commissioner Guiliano Zaccardelli announced, in the middle of the campaign, that the RCMP was 'investigating' senior Liberals on corruption allegations. The allegations turned out to have no substance, but by then it was too late: thanks to the RCMP's intervention, Stephen Harper won a minority and became Prime Minister.
This time around, what are the odds that a 'terrorist plot' will be 'uncovered' in the late stages of the election campaign, so that Harper can spend the final days of the campaign talking about terrorism, terrorism, and more terrorism?
Here at Connexions, we're sponsoring a contest to guess the date the next 'terrorist plot' will be 'uncovered'. Send your entry to mailroom [at] connexions.org. Bonus points will be awarded for guessing what exactly the plot will be. No bonus points will be given for predicting the uncritical media reaction.
The prize? Your very own 'Stop Harper' button, sent to everyone who guesses the correct date. (Unfortunately, that's all we can afford in the way of prizes.)
Sorry: this contest is not open to employees of the RCMP, CSIS, CSE, or Harper's inner circle.
What is Stephen Harper doing to Canada? How can we stop him?
September 13, 2015 - #

This was prepared as a handout, designed to fit on a single sheet of paper, to give to people who might be considering voting for the Conservatives in the October 19 Canadian federal election. Of course, none of the other parties are worth supporting – they're only slighly less bad than the Tories – but the destruction being caused by Harper, including his attacks on the right to dissent and protest, is so vast that it seems like a time to hold one's nose and vote for the lesser evil.
Is putting all your eggs in one basket a smart economic strategy?
Stephen Harper has based his entire economic strategy on the oil industry, especially the Alberta tar sands. Energy companies get $34 billion a year in subsidies. Meanwhile other sectors of the economy, notably manufacturing, have declined dramatically. Manufacturing has been undermined through a series of investor-rights treaties that have resulted in the loss of hundreds of thousands of well-paid manufacturing jobs.
What kind of future?
The tar sands are one of the most environmentally damaging megaprojects on the planet. They drive climate change, devastate indigenous communities, as well as lakes and river, and endanger the health of the people who work there. And they tie Canada's economy to a roller-coaster ride driven by the ups and downs of the international price of oil. Other countries, such as Germany and Denmark, have been working for years to develop alternative technologies and industries to prepare for the post-oil age. The Harper government, meanwhile, has slashed spending on research and green alternatives.
Where are the jobs? Why is youth unemployment so high?
Under the Harper government, unemployment has increased to 7%. Youth unemployment is much worse: twice as high, in fact. Those figures are bad, but even so they understate the real situation. People who have given up looking for work aren't counted as unemployed. And anyone who has any kind of a work, no matter if it's part-time, temporary, precarious, minimum-wage or marginally self-employed, is counted as having a 'job' in government statistics. At the same time, the government has sharply reduced eligibility for Employment Insurance, while raiding the Employment Insurance fund for $50 billion dollars to use for corporate tax cuts.
Are you better off?
If you are, you're in a small minority. More Canadians are now working for low wages than at any time in decades and the average household debt-to-income ratio has gone up by more than 20% since Harper took office. Meanwhile, tax cuts for the well-off have translated into significant income gains for the top 10%, whose incomes have increased by 42% since Harper took office. The incomes of most Canadians, however, have stagnated or even gone down during that time. Meanwhile corporations have been handed $60 billion in tax cuts in the Harper years.
Easing up on wealthy tax cheats
Canada is estimated to lose at least $10 billion a year to tax evasion by the rich, notably through the illegal use of offshore tax havens to hide taxable income. When it took office, the Harper government laid off or reassigned the staff at the Canada Revenue Agency whose job it was to track down high-income tax evaders, even though they had been responsible for making tax cheats pay an additional $2.5 billion in taxes they owed.
The end of medicare?
Stephen Harper has always made it clear he wants to get rid of medicare. Because the public overwhelmingly support medicare, he has chosen to undermine it gradually, with year-by-year funding cuts. By 2017, federal funding for health care will have been cut by $36 billion. Stephen Harper's idea is that if you can no longer get the health care you need, you'll blame medicare, not him.
Is this responsible management?
The previous Liberal government had eight consecutive budget surpluses in the period up to 2006. Since taking office, Stephen Harper's government has run seven consecutive deficits. During that period of time, the Harper government has also spent $750 million of public money on partisan political advertising boasting about what a good job it is doing.
Do we want to live in a police state?
The Harper government has launched an unprecedented attack on civil liberties, privacy rights, and dissent. Bill C-51, also known as the police state bill, shreds the Charter of Rights and Freedoms. It gives the security agencies and the police sweeping new powers to spy on anyone and everyone they choose. Individuals can be prosecuted for anything that threatens the 'security of the state', for example, by opposing the tar sands. Though the rhetoric is about 'terrorist threats', it is clear from leaked documents and public statements that the real targets are anyone who disagrees with government policies, especially indigenous communities and environmental groups who are opposed to pipelines and the tar sands.
Contempt for Parliament
The Harper government has used so-called Omnibus Bills to ram through dozens of pieces of legislation at once without allowing discussion and without providing information about what they mean. Independent agencies and Parliamentary officers have been stonewalled, stripped of their powers, or fired. Former auditor general Sheila Fraser, the most respected authority on the functioning of the government, says that "Parliament has become so undermined that it is almost unable to do the job that people expect of it."
Contempt for democracy
In the 2006 election, the Conservatives used the illicit bank transfers – the "in-and-out scandal" – to massively exceed campaign spending limits. After the election, the party was charged and convicted of breaking the law, but by that time the election was over and Harper was Prime Minister. In the 2011 election, the Conservatives used fake phone calls to send voters believed to support another party to the wrong polling station in dozens of ridings. After Elections Canada laid charges in the case, Harper passed legislation stripping Elections Canada of many of its powers. Under the new law, Elections Canada no longer has the power to investigate electoral wrongdoing.
Integrity in public life?
Nothing speaks more clearly about Stephen Harper's character than the people he attracts and the people he chooses to surround himself with. Senators like Mike Duffy, Pamela Wallin, and Patrick Brazeau. Parliamentary secretary Dean Del Mastro, jailed for election law violations. Former insiders have described the atmosphere in the Prime Minister's office as rigidly controlling, vindictive, and contemptuous of ordinary standards of ethics and democratic norms.
What can you do?
Inform yourself about the issues and the record of the Harper government. Talk to your friends, family, neighbours, co-workers about what is at stake in this election. Encourage them to vote.
Make sure you are on the voters list. Make sure you know where your polling station is. Make sure you have ID. If you aren't on the voters list, you can still register at the polling station, but the rules have been changed to make it harder to register. Make sure you know in advance what ID will be required. See the Elections Canada website at www.elections.ca.
Don't fall for phone calls telling you that your polling station has been moved. The Conservatives used this tactic in dozens of ridings during the last election against people believed to support other parties.
VOTE.
If you'd like to make copies of this page to hand out to other people, you can download a regular PDF or a booklet format PDF.

Further Reading: Strong voter registration campaign could mean the end for Harper
Austerity chokes Canada's down-and-out as Harper, Flaherty look the other way
Canada's prime minister wants to make it harder for people to vote against him
Canada's top medical journal says Harper is undermining public health care
'The Death of Evidence' in Canada: Scientists' Own Words
Dismantling Democracy: Stifling Debate and Dissent in Canada
Give Us Our Money Back! How Harper Protects Canada's Tax Cheats
Harper government's extensive spying on anti-oilsands groups revealed
Harper, Serial Abuser of Power: The Evidence Compiled. The Tyee's full, updated list of 70 Harper government assaults on democracy and the law.
Harper's Rule Breaking Rush to Crush Unions
Harper's Seven-Year War on Science
Here come the thought police
Tracking Harper's 9-year-long assault on unions
Voter Suppression in Canada: Harper's (Un)Fair Elections Act Could Spark Voter Surge
What progressive groups must do to defeat, or stymie, the Harper regime

Books:
The Arrogant Autocrat: Stephen Harper's Takeover of Canada
Canada After Harper: His Ideology-fuelled Attack on Canadian Society and Values, and How We Can Resist and Create the Country We Want
Harperism: How Stephen Harper and His Think Tank Colleagues Have Transformed Canada
Kill The Messengers: Stephen Harper's Assault on Your Right to Know

Other Resources: Connexions Organizing for Social Change resource page
Grassroots media relations

Keywords: Anti-Democratic – Anti-Labour – Anti-Science – Climate Change Policy – Conservative Party – Election Fraud – Medicare
Thoughts about the "college-educated left"
September 15, 2015 - #
There has been some discussion about an article by Arturo Castillon on "The Problem With College Educated Revolutionaries." (He uses the term "revolutionaries" to describe the people he's talking about, though maybe a word like "activists" would be more fitting.) Castillon says of them (he's talking mostly about the United States) that "Their experiences in college have profoundly shaped their politics in a variety of ways and these revolutionaries have never broken from these experiences. Worst of all, these college-educated revolutionaries unknowingly impose their particular experiences on the revolutionary movement, and particularly, on working class people. They have played a crucial role in unknowingly preventing any working class leadership from developing."
Tom Wetzel initiated a discussion about the article with the comment "I share this piece's pessimism about the 'college educated left'. As it says, this leads to lack of ability to explain things coherently or relate to working class people, reliance on academic jargon.... This reminds me of those occasions when, during Occupy, I would open my mouth to say something about class or the working class, and another person (a college student type) would immediately say 'class reductionist'. As if any talk of the working class is 'class reductionist'. So, as this piece says, there is this view that is profoundly pessimistic about the working class."
Matthew May said that in his view Castillon's article is "Overly broad and generalizing in unhelpful ways. Also, not clear what sort of logic of causality is at work here. Are we college educated radicals to blame for the lack of "organic intellectuals"? How about those of us with organizing experience and working class backgrounds? How about the institutional constraints to professional development that make certain rhetorical choices imperative for continued employment? Etc."
I said:
I agree with your comments about class, Tom.
I'm puzzled by Matthew May's comment. He points out that there are "institutional constraints to professional development that make certain rhetorical choices imperative for continued employment" in academia, and seems to be suggesting that therefore people in academic institutions shouldn't be blamed for what they say and do. I think the important thing in political analysis is to understand, rather than to moralize and lay blame. But, still, I do think people can be held accountable for what they say, write, and do. The fact that they are paid to do so doesn't make the issue go away. It just helps to explain it.
But the broader issue is the role of universities in general. The primary ideological function of universities is to mould those in them to internalize and propagate the key elements of the ruling ideology. They perform this function very well.
I recall Noam Chomsky pointing out, during the Vietnam War, that opposition to the war was directly co-related with educational level. The highest degree of opposition was among those who had never attended university. The greatest level of support for the war was among those who had a post-graduate education. As Chomsky said, they had undergone the longest period of brainwashing.
One of the key requirements of ideological shaping is that those who are shaped should be unaware that they have been shaped. We see this reflected in the oh-so-common posturing of so-called 'contrarian' thinkers, who like to think of themselves as rebels outside of the mainstream even as they echo the most predictable cliches.
Today, in the neo-liberal phase of capitalism, neo-liberal ideology is dominant in the universities. Neo-liberalism denies the idea of class, denies that there are any alternatives to capitalism, and rejects so-called 'grand theories' which view capitalism as a historical period with a beginning and an eventual end. I think it is no accident that the rise of Thatcherism in the early 1980s, i.e. neoliberal ideology, was accompanied by the rise of a neo-liberal left in the universities, a milieu which gripes about society but refuses to engage with political economy, revels in identity issues but disdains class analysis, and which is totally uninterested in the idea of revolution or political strategy.
Tom Wetzel replied: "i think your point about the role of universities is well taken. The main role is to prepare people to fill the slots in the bureaucratic control class – high end professionals & managers – and (especially for the lesser universities such as state colleges) certain skilled occupations that don't really have direct control over the working class but may help to control it in certain ways (teachers, social workers). But teachers & social workers share a similar structural position with the core working class & have their own reasons for trying to develop solidarity with the people they serve. It's more the bureaucratic control class that are a part of the power of the dominating classes. So ideologies and assumptions in the university world will tend to be consistent with maintaining that control over the working class. "Radical" views that disparage the working class or ignore class help to play that role."
Matthew May replied: "Ulli, I agree with your broader point. The main idea with that particular question was simply to suggest that all things that we (academics in the humanities who care about these type of things) write are not necessarily to advance the strategic theoretical grounds of an anticapitalist project. We are often enough judged and often enough dismissed by the amount of citations we get in top trade journals in our field. A lot of that work has to take place before (and often during) other more important political work. I get a bit tired of critiques of academics because, while some criticisms are indeed valid, some of us take very large risks to make very small steps forward in the way of opening doors to anticap politics both at an interpersonal level in our interactions with students, fellow workers, and administrations, as well as in our writing. A case in point is the review of my book on the Wobs in the Anarcho-Syndicalist Review vs. the review in the Industrial Worker. It seems to me like the latter is in the spirit of building solidarity in new and imaginative ways while the former is simply casual dismissal. So, I suppose perhaps my own personal thing is getting mixed into my irritations."
Keywords: Ideology – Liberal Left – Universities
TIFF's corporate mentality
September 16, 2015 - #
When: Wednesday afternoon, September 16
Where: Outside the Bloor Hotdocs Cinema, Bloor Street near Bathurst, Toronto
What: Screening of This Changes Everything, directed by Avi Lewis and narrated by Naomi Klein. The film is being shown as part of the Toronto International Film Festival (TIFF). Lewis and Klein will be on hand after the screening to answer questions from the audience about the film's anti-corporate message and the need for fundamental system change. Some of the most dramatic moments in the film concern oil spills, and the devastation caused by the tar sands.
The Scene: people lined up along Bloor Street, waiting for the doors to open.
Action: Two friends, who will be attending the film, start handing out flyers about Line 9, the aging leak-prone pipeline which Enbridge wants to reverse so they can ship corrosive tar sands crud eastward, crossing communities, farmland, and dozens of rivers.
They've barely started when one of the TIFF staff appears and tells them they can't hand out flyers. "Why not?" they reply, pointing out that the sidewalk is public space.
The TIFF functionary replies that the people in the line have bought tickets to the film, and therefore you aren't allowed to hand out anything to them. The logic is unclear: They've bought tickets, so TIFF owns them? They've bought tickets, so they've given up their democratic right to accept a flyer if they want to? They've bought tickets, so TIFF now owns the sidewalk they happen to be standing on? It's hard to figure out.
My guess would be that TIFF sees everything in terms of what their website touts as "Promotional Rights." They promise prospective corporate sponsors that "With the support of the TIFF brand, execute consumer or trade promotions in the marketplace that create brand excitement and drive your marketing objectives." In other words, free speech belongs exclusively to corporations with lots of money to achieve their "marketing objectives."
In any case, my friends quickly set up a division of labour. One of them argues with the TIFF bureaucrat; meanwhile the other hands out the flyers. Naturally, hearing that they aren't supposed to be given these flyers, the people in the line are all the more interested in taking one.
When the doors open, my friends go in – they've bought tickets too, of course. After the film, in the question period, one of them mentions to Lewis and Klein that they were handing out flyers outside about Line 9. Wonderful, Lewis and Klein reply. My friend says that TIFF staff tried to stop them, but that they'll be handing out more of them outside afterwards. They do, and even more people are eager to receive the forbidden flyers.
The moral?
1) Telling people they aren't allowed to hand out or accept literature in public space is a great way to get people to take the flyers. Being banned by TIFF is an excellent way for activists to "create brand excitement and drive your marketing objectives." Thanks for that, TIFF!
2) TIFF, though technically a non-profit, has become a corporate behemoth, saturated from top to bottom with corporate priorities. They've become a marketing machine for the film industry, beholden to its sponsors, its judgements skewed by the mentality they've adopted. Who can remember the original Festival of Festivals, with its emphasis on showing good films, rather than on marketing, back in the good old days when Hollywood refused to have anything to do with a film festival in Toronto?
Ulli Diemer
Keywords: Film Festivals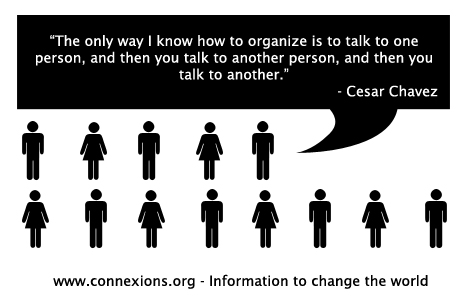 A comment on John Holloway's 'Read Capital: The First Sentence, Or, Capital starts with Wealth, not with the Commodity'
September 17, 2015 - #
John Holloway, best known for his book Change the World Without Taking Power, has written an essay 'Read Capital: The First Sentence, Or, Capital starts with Wealth, not with the Commodity' which focuses on the very first sentence of Marx's Das Capital. Holloway devotes his entire essay to a textual analysis of that first sentence, arguing that it is extremely significant, the key the whole rest of the book, in fact. The following is my response to Holloway:
One can appreciate John Holloway's stated intention, which is to show that "Capital, from its opening words, is a tale that pitches the forces of misfitting against the forces of an oppressive social cohesion. It starts from the dignity of rebellion, not from the horrors of domination." I would broadly agree with that description of Capital, though whether this really needs to be said, yet again, I rather doubt. It's not exactly breaking news that Karl Marx was a revolutionary who sided with the oppressed and put class struggle at the centre of his works.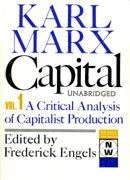 Holloway's method, and his reasoning, are highly questionable, however. He criticizes certain other ways of reading Capital with the comment that they "are so many procrustean beds, but procrustean beds that are inherently faulty." Well, hello, John, time to look in the mirror! An essay that bases its interpretation of Capital on the very first sentence, as if that sentence, and that sentence alone, was the key to the whole work, could certainly be described as a Procrustean bed.
Holloway sets out to show – in an exercise that could only interest a handful of academics – that the common belief that Capital starts off with a discussion of commodities is false, and that in fact "Marx does not start with the commodity."
One might beg to differ. I suspect Marx would have begged to differ. The title of the first chapter of Capital is "Commodities." The subhead leading off Section 1 is "The Two Factors of a Commodity: Use-Value and Value (The Substance of Value and the Magnitude of Value)." The first paragraph reads: "The wealth of those societies in which the capitalist mode of production prevails, presents itself as 'an immense accumulation of commodities,' its unit being a single commodity. Our investigation must therefore begin with the analysis of a commodity."
Marx doesn't begin with the commodity? Really?
But the more important point is that Capital, and Marxist theory generally, can't be interpreted on the basis of what he put in the first sentence of the book. As Marx said, "Whatever shortcomings they may have, the merit of my writings is that they are an artistic whole." It's worth remembering that in one of his letters, Marx suggested that, rather than start at the beginning of Capital, a reader could start off with Chapter 10, on the Working Day, and then move on to Chapter 13, on Co-operation, and then to Chapter 14, Division of Labour and Machinery, and then on to Chapter 26, Primitive Accumulation. Karl Korsch, in his Introduction to Capital (which appears in the front of the German-language edition on my shelf here) suggests the reader start with Chapter 7, then skim chapters 8 and 9, and then read Chapter 10.
It is a peculiarly academic approach (and I don't mean that in a good way) to think that you need to start with the first sentence and subject it to rigorous analysis, and then write an essay based on that sentence alone, before you can move on to the second sentence.
As Marshall Berman said, "What makes Capital so exciting is that, more than anything else Marx wrote, it brings to life his vision of modern life as a totality. This vision is spread out on an immense canvas: more than a thousand pages in the first volume alone; hundreds of characters – shopkeepers and sharecroppers, miners and millowners, poets and publicists, doctors and divines, philosophers and politicians, the world-famous and the anonymous – speaking in their own voices. The amazing multiplicity of real voices that Marx brings forth, and the skill with which he propels and deploys them, carry us back to the glorious days of the nineteenth-century novel."
If one wants, as John Holloway says, to "analyse the text and ask what it offers to the contemporary struggle against capitalism," that analysis needs to be based on the "artistic whole" that Marx set out to create.
Ulli Diemer
Further reading:
Karl Marx: Capital, Volume 1
Karl Korsch: Introduction to Capital
Harry Cleaver: Reading Capital Politically

Keywords: Marxism Overviews
P.S. When I read John Holloway's oh-so-serious textual analysis of the first sentence in Capital, I knew that it reminded me of something, some skit from way back, but I couldn't call it to mind. After I posted the above comment in Facebook, it came to me: of course, it's the Monty Python Novel Writing skit! Just replace "Thomas Hardy" with "Karl Marx" and there you go:
Announcer: (we hear the sound of a crowd in the background) "Hello and welcome to Dorchester where a very good crowd has turned out to watch local boy Thomas Hardy write his new novel 'The Return of the Native' on this very pleasant July morning. This will be his eleventh novel and the fifth of the very popular Wessex novels. And here he comes! Here comes Hardy walking out toward his desk, he looks confident, he looks relaxed very much the man in form as he acknowledges this very good natured Bank Holiday crowd.
And the crowd goes quiet now as Hardy settles himself down at the desk, body straight shoulders relaxed, pen held lightly but firmly in the right hand, he dips the pen in the ink (the announcer becomes excited) and he's off, it's the first word, but it is not a word... oh no it's a doodle way up on top of the left hand margin. It is a piece of meaningless scribble, and he's signed his name underneath it. Oh dear what a disappointing start, but he is off again and here he goes the first word of Thomas Hardy's new novel, at 10:35 on this very lovely morning, it's three letters it's the definite article and it's THE, Dennis.
Dennis: Well this is true to form, no surprises there. He started five of his eleven novels to date with a definite article. We've had two of them with 'IT', there has been one 'BUT', two 'AT's, one 'ON' and a Delores. Oh that of course was never published...
Second Announcer: I am sorry to interrupt you there Dennis, but he's crossed it out. Thomas Hardy here on the first day of his new novel has crossed out the only word he has written so far and he is gazing off into space. Ohh! Oh dear..."
See: Monty Python: Novel Writing
Stop Harper! Other Voices – September 25, 2015
September 25, 2015 - #
With Canada's October 19 federal election rapidly approaching, Other Voices features a number of items related to the election.
We always invite you to share this newsletter, either by forwarding this email to people you know, along with a note, or by giving them the link to the Other Voices page on the Connexions website at www.connexions.org/Media/CxNewsletter.htm. We particularly encourage you to share this issue, because it contains information intended to help in getting out the anti-Harper vote.
There's a link to a single-sheet, two-sided flyer designed to be printed and handed out. It's targeted at undecided voters. We encourage you to print out some copies and hand them out, and to encourage others to do so. We've got an article by Nick Fillmore about the importance of making sure that potential voters are registered to vote, with the proper ID, and that they know what polling station they should go to. This is something that everyone can help with.
Our Topic of the Week is Voter Suppression, an important part of the Conservative strategy in Canada, and an increasing issue in other countries like the U.S. We've got three websites of the week this time round, all of them concerned with getting people out to vote to defeat the Conservatives. There are items related to voter suppression in the People's History and From the Archives sections.
Other issues spotlighted this week are The Age of Imperialistic Wars that we're living in, Conserving Soil, and "Foodies and farmworkers: Allies or enemies?"
See the September 25 issue of Other Voices here.
Supremacy, oppression, and power
September 30, 2015 - #
A comment from Chip Berlet:
"Right-wing hate groups do not cause prejudice in the United States – they exploit it. What we clearly see as objectionable bigotry surfacing in Extreme Right movements, is actually the magnified form of oppressions that swim silently in the familiar yet obscured eddies of 'mainstream' society.
Racism, sexism, heterosexism ... antisemitism, [and now Islamophobia] are the major forms of supremacy that create oppression and defend and expand inequitable power and privilege; but there are others based on class, age, ability, language, ethnicity, immigrant status, size, religion, and more. These oppressions exist independent of the Extreme Right in U.S. society."
My response:
I think your formulation has it backwards. You say that "Racism, sexism, heterosexism, ... antisemitism, [and now Islamophobia] are the major forms of supremacy that create oppression".
I would say that, on the contrary, it is the structures of domination and power, that create racism, sexism, etc., in order to justify the existence of unequal wealth, power and the oppression that goes with them. Racism didn't create slavery and the slave trade; racism was created to justify slavery. US/NATO aggression against the Middle East and the Islamic-majority countries aren't a result of Islamophobia; Islamophobia was born out of the need to justify imperialist aggression.
But you're correct to say that right-wing hate groups don't cause prejudice: they feed on it and magnify it. Though one could argue that by exploiting it they are causing it to spread more widely, by giving people scapegoats to blame for their real problems. One recalls August Bebel's comment, "anti-semitism is the socialism of fools."
Of course, the big question is: how do we combat it?
Elections, Democracy and anti-Democracy Other Voices – October 8, 2015
October 8, 2015 - #
Other Voices' topic of the week is Elections.
Election-related resources include articles and books which argue that western style parliamentary democracies are anything but democratic, both in how they operate, and because most of the most important decisions are not subject to democratic decision-making. The articles in this issue on the newly signed Trans-Pacific Partnership Agreement (TPP) and on the use of finance and debt to take over countries and to attack working people, explore this theme in detail.
On a more positive note, there is a discussion of James Hansen's fossil fuel exit program, which suggests an approach for getting our economies off fossil fuels in the near future. Rounding out this issue are several People's History and From the Archives items, as well as the book of the week, "Democracy Against Capitalism", the film of the week, "The Price We Pay", and a song of the week, "Stealin' All My Dreams."
See the October 8 issue of Other Voices here.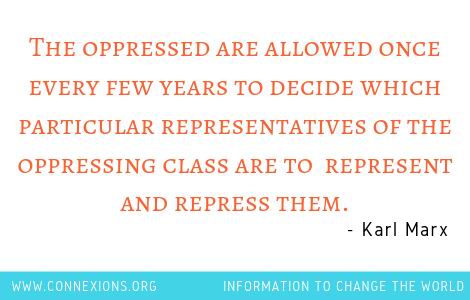 A moment in the polling station
October 10, 2015 - #
I'm in the queue waiting to vote in the advance poll in the federal election. I'm ambivalent, as always when I vote, since I don't support any of the political parties, but I want to get the vile Harper Conservatives out. From the snatches of conversation I hear, getting rid of the Conservatives is a widely shared wish.
The wait is fairly long, and the Elections Canada people are doing what they can to make the experience as pleasant as possible. There are chairs for those who need them, and, for the kids, they have an unofficial 'ballot box.' Those who are old enough to be able to write can write a name on a piece of paper, and then put their 'ballot' in the box. Those too young to write can choose a marker to colour their paper with. The coloured 'ballots' also go into the box.
Behind me, a little girl asks her father, "What colour should I choose?"
"Any colour you like," he replies. Pause. "As long as it's not blue*."

We smile at each other. "Got to teach them young," he says.
[*Blue is the colour of Canada's right-wing Conservative party, which went on to defeat in the October 19 election.]
Whistleblowers and the murky world of national security Other Voices – October 24, 2015
October 24, 2015 - #
As Noam Chomsky has said, governments use the spectre of threats to 'national security' to justify secrecy, attacks on civil liberties, and the relentless build-up of the national security state. In reality, says Chomsky, the main enemy, in the eyes of the state, is its own population. Whistleblowers – people like Daniel Ellsberg, Julian Assange, Chelsea Manning, and Edward Snowden – play a vital role in letting the public know what governments are really doing. At great risk to themselves, they tell the truth which governments seek to hide.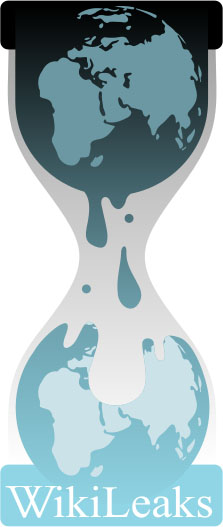 In his article "The Fog of Intelligence", Tom Engelhardt examines the contradictions of the American intelligence apparatus: a vast bureaucracy with more than a million employees and a budget of $70 billion a year which is continually unable to foresee developments which are perfectly obvious to journalists and others who have no access to secret information.
Another illustration of the national security mindset comes in the reaction of the British media – shocked! aghast! – to Labour leader Jeremy Corbyn's statement that as Prime Minister he would not order the launch of nuclear weapons under any circumstances.
Also in this issue of Other Voices, we recall the day – October 27, 1962 – when the world was seconds away from nuclear war. After an American warship attacked a Soviet submarine – an act of war in itself, as well as an act of insanity – two of the three commanders on the submarine were prepared to launch a nuclear weapon, as they were authorized to do if they came under direct attack while unable to communicate with their military high command. The third commander on the submarine, Vasili Arkhipov, refused to agree, and because the unanimous of all three commanders was required, the missile was not launched.
Arkhipov's split-second decision reminds us all that we are all confronted with moral choices, and that those choices can have far-reaching consequences.
Ulli Diemer
See the October 24 issue of Other Voices here.
The end of carding?
October 31, 2015 - #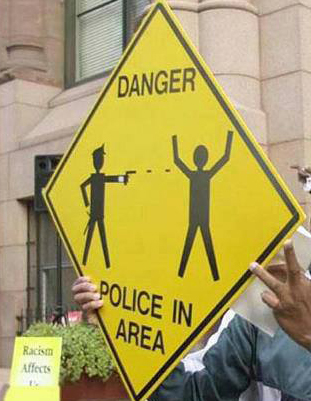 The Ontario government has announced that it intends to bring in regulations to stop the police practice of stopping people at random and demanding their information. Of course this form of harassment, known as "carding" in Ontario, is far from random: everyone knows who is likely to be stopped, and what the colour of their skin is likely to be. Putting an end to it sounds good, but as always the devil is in the details, and the wording shows that nothing much is likely to change. Here's a letter that I sent to the Toronto Star, which they published on October 31:
The end of carding? Not a chance. The new legislation will allow police to stop, question and document members of the public if they have a "valid policing purpose," defined as "detecting or preventing illegal activities." That's a loophole big enough to allow any cop anywhere to stop and question anyone they want, as long as they claim that doing so might result in detecting or preventing some unspecified illegal activity. And, as always, most of those stopped and harassed will just happen to be black, or aboriginal, or poor. As the saying goes, the more things change, the more they remain the same.
Ulli Diemer
Trade agreements and the corporate war on democracy Other Voices – November 7, 2015
November 7, 2015 - #
The focus in this issue is on the corporate rights treaties that are misleadingly sold as trade agreements. In particular, the spotlight is on the Trans-Pacific Partnership, negotiated in secret, and now scheduled to be rubber-stamped by national governments on a take-it-or-leave-it basis. The TPP is best understood as a major milestone in the long-term war waged by the corporate elite against any form of democracy. It gives corporations the power to block any environmental protections or health and safety legislation that could be interpreted as interfering with a corporation's ' right' to make a profit by doing whatever it wants. It will significantly undermine efforts to fight climate change by giving corporations the power to block laws that would prevent fracking, tarsands extraction, coal mining, etc. Food safety protections are similarly attacked: banning GMO crops or imports, or even required GMO labelling, becomes a restraint of trade. Internet advocacy groups are calling the TPP a "death warrant for the Open Internet" because, in the name of "copyright protection", it gives corporations the power to force Internet Service Providers to take down websites, even in other countries, that are allegedly infringing copyright.
As always, people are fighting back and will continue to fight back. That requires organizing: as an article by Al Giordano reminds us, "Nothing is ever won without organizing." Also in this issue, we remember Bhaskar Save, a farmer in India who developed organic farming methods on his own farm which have gained worldwide admiration.
Ulli Diemer
See the November 7 issue of Other Voices here.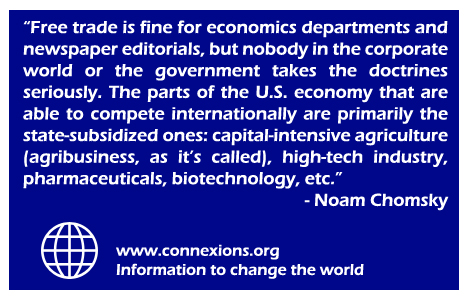 Climate change and social change Other Voices – November 21, 2015
November 21, 2015 - #
This issue of Other Voices spotlights climate change, the escalating crisis that the upcoming Paris climate conference is supposed to address. But climate change is not a single problem: it is a product of an economic system whose driving force is the need to grow and accumulate. Nor does it affect everyone equally: those with wealth and power can buy themselves what they need to continue living comfortably for years to come – everything from air conditioning to food to police and soldiers to protect their secure bubbles – while those who are poor and powerless find their lives increasingly impossible. A serious effort to address climate change therefore means social change and economic change.
A number of resources featured in this issue address the deeper issues of climate change and social change.
There are also have two articles responding to recent terrorists attacks and raising questions about causes and responses. In the Organizing section are reflections about effective grassroots organizing by Renny Cushing, an organizer in the anti-nuclear movement in the U.S. in the 1970s and 1980s.
See the November 21 issue of Other Voices here.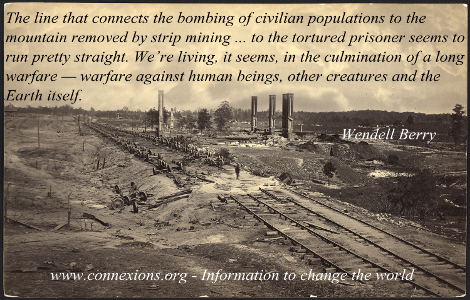 Ecosocialism, environment, and urban gardening Other Voices – December 5, 2015
December 5, 2015 - #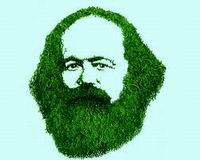 This issue of Other Voices covers a wide range of issues, from the climate crisis and the ecosocialist response, to terrorism and the struggle against religious fundamentalism, as well as items on urban gardening, the destruction of olive trees, and how the police are able to use Google's timeline feature to track your every move, now and years into the past. Another article challenges the role of big NGOs in legitimizing the status quo and blocking working-class and grassroots self-organizing
See the December 5 issue of Other Voices here.
Keywords: Climate Justice – Ecosocialism – Gardens/Gardening – Marxism and Ecology – Working Class & Climate Change – Urban Agriculture
Utopias Other Voices - December 19, 2015
December 19, 2015 - #
"A map of the world that does not include Utopia," said Oscar Wilde, "is not worth even glancing at, for it leaves out the one country at which Humanity is always landing. And when Humanity lands there, it looks out, and, seeing a better country, sets sail."
Utopian visions, be they practical or not, free our imaginations, if only for a little while, from the daily grind of struggle and worry, and allow us to dream about the kind of world we would hope to live in. Such dreams can inspire us and guide us, even if they are not always quite practical.
Friedrich Engels appreciated this quality in the writings of Charles Fourier (1772-1837), the French utopian socialist who imagined a future in which men and women would be free and fully equal, and in which, so he speculated, there would be six moons orbiting the earth and the salt water of the oceans would be replaced with lemonade. Engels, practical-minded revolutionary though he was – and one who preferred beer to lemonade – wrote that he would much rather read Fourier's "cheerful fantasies" than the gloomy writings of social critics "where there is no lemonade at all."
This issue of Other Voices peers into the world of utopian visions, practical or otherwise: the topic of the week is Utopias. You'll also find a potpourri of other articles, books, resources and songs to stimulate your thinking and your imagination.
Ulli Diemer
See the December 19 issue of Other Voices here.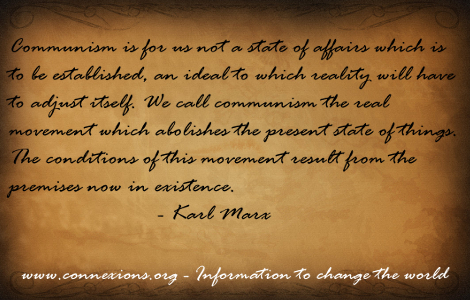 Working Class Organizing Other Voices - January 16, 2016
January 16, 2016 - #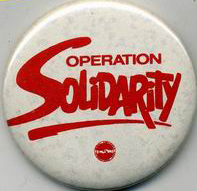 Working to change things for the better, fighting to prevent things from getting worse, remembering the past to illuminate possibilities for the future: as always, that is the focus of Other Voices. In this issue, the spotlight is on working class organizing. There can be no meaningful change without the active participation of the majority of the population: working people. Yet much activism ignores this obvious reality, while the organized labour union movement has put much of its reliance on 'professionals' who see organizing as a top-down technique rather than a grassroots movement. Several articles in this issue look at aspects of these issues.
Other Voices also delve into the relationship between feminism and socialism, and looks at the so-called 'sharing economy,' which produces increasingly exploited and precarious work, and immense profits for super-rich corporate owners.
Ulli Diemer
See the January 16 issue of Other Voices here.
Conflict of Interest, Militarism and Climate Change Other Voices - January 30, 2016
January 30, 2016 - #
This issue of Other Voices shines a light on the murky world of conflict of interest, the hidden reality that often underlies appearances of neutrality, objectivity, and due process.
Can journalism thrive if the media are owned by profit-driven corporations like Postmedia? Nick Fillmore says the accelerating decline of the low-quality, right-wing Postmedia newspapers is nothing to shed tears over, but the lack of credible media in Canada is a problem that we should be worrying about.
Another article illuminates a topic that is taboo in coverage of climate change: the enormous carbon emissions of the military – especially the U.S. military, the biggest institutional consumer of petroleum products in the world. We also look at the lawsuit launched by TransCanada against the U.S. government, claiming massive 'damages' because it has been denied an opportunity to profit from environmental destruction. If any further proof is needed that the negotiated-but-not-ratified TPP trade deal is a horrible idea, TransCanada has provided it.
See the January 30 issue of Other Voices here.
Ulli Diemer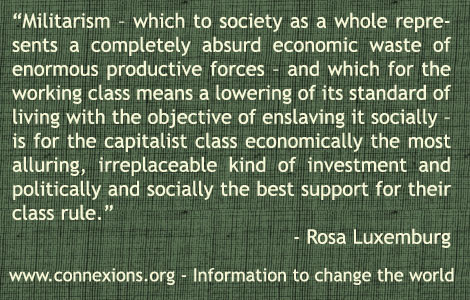 Winter in Algonquin
February 14, 2016 - #
In may be the middle of winter, but that doesn't mean that people stop camping. We were up in Algonquin Park's Mew Lake campground, feeling almost decadent sleeping in a yurt, while at least a dozen campsites were occupied by people staying in tents. Of course, most of them had rigged up some kind of heat source: some of those winter camping tents come with chimneys.
It was certainly cold: the daily highs were in the minus 25 range; the overnight lows dipped to minus 35. Snowshoeing and cross-country skiing was glorious, with the minor drawback that our water bottles froze after an hour or two.
There was no wildlife to be seen except one red fox (see below) and – of course! – chickadees, those those tough little birds, weighing less than half a ounce, foraging in the bitter cold. It is probably anthropomorphizing to say they were cheerful, but they certainly seemed cheerful! And so were we.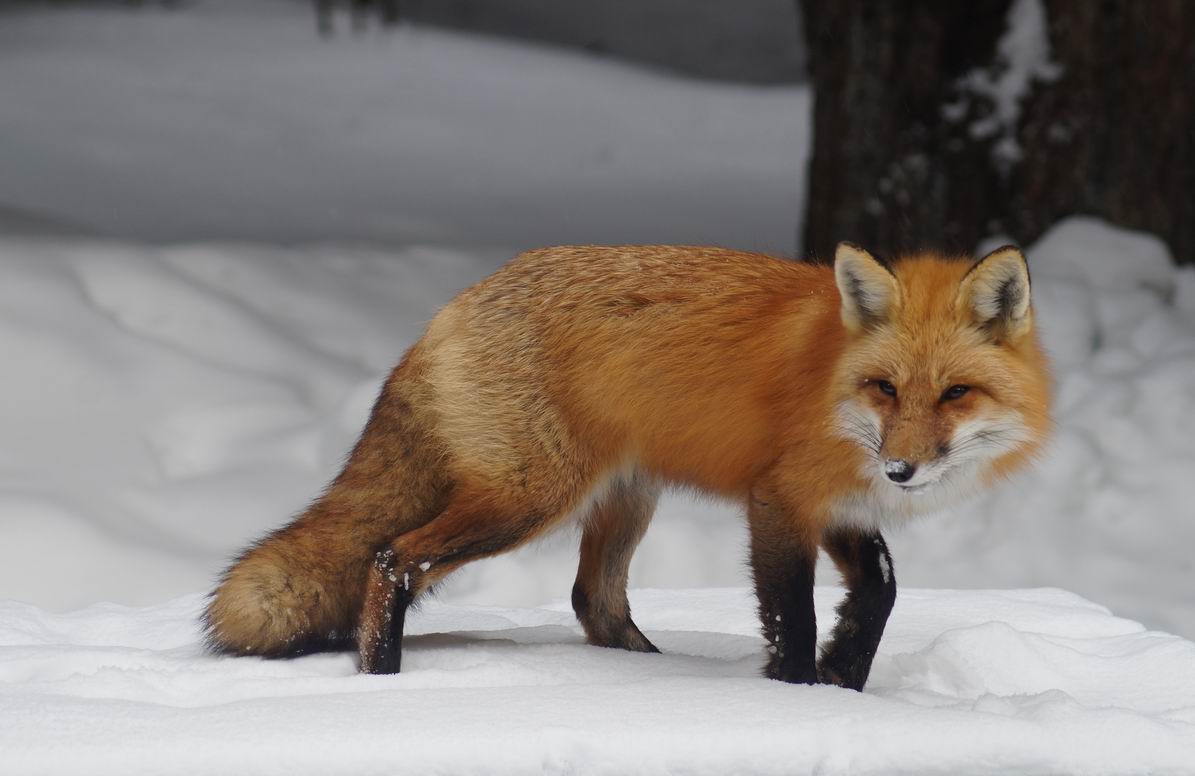 Red Fox, Algonquin Park, February 12, 2016. Photo by Miriam Garfinkle.
Connexions enters its fifth decade Other Voices - February 20, 2016
February 20, 2016 - #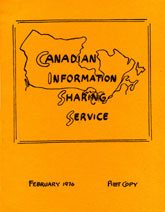 This issue of Connexions Other Voices falls on the 40th anniversary of the publication of the very first Connexions newsletter, which was published in February 1976. That first issue carried the title "Canadian Information Sharing Service", which was also the name of the collective which compiled it, from submissions from across Canada. Within a couple of years, the name of the publication became "Connexions" and then, a little later, "The Connexions Digest". Connexions went online in the early 1990s, first via a computer bulletin board system (BBS) and then with the Connexions.org website.
As the Connexions project enters its fifth decade, we continue to carry on the original "information sharing" mission of connecting people working for justice with each other and with resources and information. Connexions also maintains the Connexions Archive, a physical archive of more than 100,000 documents spanning more than 50 years of grassroots activism.
Connexions operates on a shoestring budget, and very much welcomes financial support and contributions, large or small, as well as bequests. Connexions is also looking for a permanent home, perhaps in partnership with another organization, for the archive and the people who work on it.
In addition to Connexions' own history, this issue of Other Voices spotlights black history as the topic of the week. It looks at the Haitian revolution, when slaves confronted the French empire and won; black resistance against the Ku Klux Klan in the American South, and the meaning and limits of anti-racism. Other Voices also looks at the Kurdish liberation movement in Rojava, the dangers posed by geoengineering, and it marks the publication of the Communist Manifesto on February 21, 1848.
See the February 20 issue of Other Voices here.
International Women's Day Other Voices - March 5, 2016
March 5, 2016 - #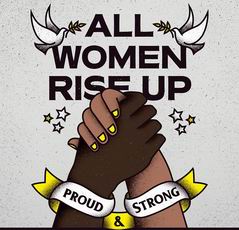 This issue of Other Voices marks International Women's Day. An article written by Alexandra Kollontai in 1920 talks about the early history of this event, which grew out of a proposal put forward by Clara Zetkin at the 1910 International Conference of Working Women. A key focus at that time was winning the vote for women, with the slogan ‒The vote for women will unite our strength in the struggle for socialism". The link between women's rights and socialism became even clearer a few years later, in 1917, when a Women's Day march in St. Petersburg turned into a revolutionary uprising which led to the overthrow of the Czar and the Russian Revolution. As Kollontai says, "It was the working women of Petersburg who began this revolution; it was they who first decided to raise the banner of opposition to the Tsar."
The struggle continues. Kavita Krishnan writes about the campaigns for women's rights in India in "Women's Liberation, Everyone's Liberation." "Women in Arms" compares women's struggles in Chiapas, Mexico, and in Kurdistan. Johanna Brenner takes a global view in "Socialist Feminism in the 21st Century."
In the Organizing section of Other Voices, we look at grassroots efforts by Salvadoran women to deal with the problems of gangs and crime in El Salvador. In the People's History section, we look back at the Paris Commune, the working-class uprising which took power in Paris in March 1871.
Ulli Diemer
See the March 5 issue of Other Voices here.
Two justice systems?
(Letter to the editor)
March 17, 2016 - #
It seems that we have two justice systems: one for the police, and one for the rest of us.
On March 13, police shot and killed a man in a Toronto park. We are told that it could be months, or longer, before details about the incident, such the names of the officers involved, or the crucial fact of whether the victim was unarmed when he was shot, are released. Apparently when an incident involving police is being investigated by the Special Investigations Unit (SIU), the rules forbid disclosing "to any person any information with respect to the incident or the investigation."
The next day, on March 14, a man entered a government building and allegedly attempted to stab individuals in the building. In that case, Toronto's police chief held a news conference the following morning at which news media were provided with a wealth of information about the incident, including the man's name, what he allegedly said during the attack, and the size of the knife involved. In this case, information flowed freely.
When it comes to everyone except the police, we apparently believe that the justice system should be open and transparent. Why aren't the police were required to operate under the same rules that apply to the rest of us?
Ulli Diemer
Keywords: Killings by Police – Police
The Forest and the Trees Other Voices - March 26, 2016
March 26, 2016 - #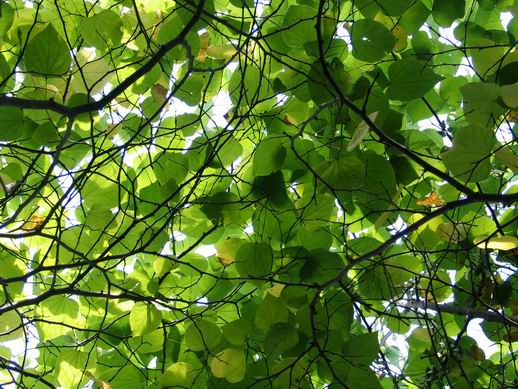 For countless centuries, forests, and the trees in them, have been seen as sources of life, livelihood, and spiritual meaning. For capitalism, however, forests are sites of extraction and profit-making, or obstacles in the way of 'development.' This issue of Other Voices, the Connexions newsletter, looks at some of the threats to forests worldwide, and the ways in which people are resisting and defending the forests.
In the Amazon, tribal people are combining traditional skills with direct action and modern technology to fight against illegal logging. In India, villagers are organizing to protect their forests against being flooding by dams. In Palestine, farm families are staying on their land, and planting new trees to replace the ones destroyed by Israeli soldiers and settlers. In Mozambique, farmers and communities are organizing against land takeovers by foreign corporations.
The Organizing section looks at the organizing work of Bonnie Phillips, a long-time forest defender.
The From the Archives section reaches all the way back to the year 1217, when an English king yielded to popular pressure and issued the Charter of the Forest, affirming the rights of the common people to use the forests for their livelihoods.
See the March 26 issue of Other Voices here.
Corporate Crime Other Voices - April 9, 2016
April 9, 2016 - #
The topic of the week for this issue of Other Voices is Corporate Crime. Corporations first emerged as a form of legal partnership which allowed a number of investors to pool their capital to establish joint ventures. At the same time, incorporating limited companies allowed investors to limit their risk and their liability. Shareholders could shield themselves and their assets from liability if the venture failed or incurred debts, or if the corporation broke the law.
In the last century, corporations have been able to acquire tremendous power, including the power to make governments write laws and sign treaties to serve the interests of companies and their owners.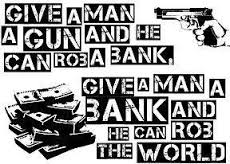 At the same time, corporations have increasingly become legally unaccountable for their behaviour. All too often corporations break the law and engage in criminal acts which would be severely punished if they were committed by ordinary individuals. These illegal acts range from deliberate health and safety violations that cost lives, to land seizures, to environmental negligence that contaminates lands and waters. Most of these illegal acts are never prosecuted, and those that are, are usually dealt with by a fine that corporations can treat as a cost of doing business.
There are movements demanding that corporations be held accountable for their crimes in a serious way, and, specifically, that corporate executives should face jail time when the corporation they are in charge of engage in behaviour that causes death, injury, and illness.
In the Organizing section, Other Voices features an article about the use of petitions in grassroots organizing. In People's History, an article looks at the use of new digital technologies in work to preserve indigenous languages.
Ulli Diemer
See the April 9 issue of Other Voices here.
Science and its enemies Other Voices - April 23, 2016
April 23, 2016 - #
The topic of the week for this issue of Other Voices is Science and its enemies.
Our society and its institutions, public and private, regularly tell us that science, and education in the sciences, are crucial to our future. These public declarations are strangely reminiscent of the equally sincere lip service they pay to the ideals of democracy. And, in the same way that governments and private corporations devote considerable efforts to undermining the reality of democracy, so too they are frequently found trying to block and subvert science when the evidence it produces runs counter to their interests. Real live scientists doing real live science, it seems, are not nearly as loveable as Science in the abstract.
The trouble with science, when carried out conscientiously in accordance with the principles of rational inquiry, is that it may produce evidence and conclusions that run counter to the interests of the powerful and the rich. The science of global warming is a huge threat to the immensely profitable fossil fuel industry. Exxon knew, decades ago, that carbon emissions are linked to climate change – and acted to suppress and lie about the science, using the same techniques that had been used for many years by the tobacco industry to deny that smoking is linked to lung cancer.
In the same way, scientists who have shown that fracking produces earthquakes and poisons water are now under constant attack by the industry. Universities, ever more dependent on corporate funding, are told that they won't receive money if they employ scientists who engage in such unwelcome research. So too, evidence of the dangers of genetically modified organisms (GMOs) threatens immensely profitable agribusiness corporations> Scientists who produce that evidence are attacked and threatened with losing their jobs.
Corporate money is also used to subvert science in other ways. There are always scientists and researchers who are prepared to produce conclusions that are welcome to their funders. As Upton Sinclair once said, "It is difficult to get a man to understand something when his salary depends on his not understanding it." Unfortunately, there are more than a few trained scientists who now earn their salaries by failing to investigate what they should investigate, and failing to see what they should see.
Where scientists persist in producing unwelcome evidence, another tactic in common use is suppression. Scientists whose research is funded by a corporations are frequently made to sign non-disclosure agreements as a condition of receiving funding. They are forbidden to release their findings unless the company, for example a pharmaceutical company testing a new drug, agrees to release them. In this way unwelcome results never see the light of day. Scientists employed by a government are commonly gagged in similar ways. This was notoriously the case in Canada under the late and unlamented Harper regime, which, in addition to gagging scientists, actually went so far as to destroy entire libraries of scientific records.
At the same time that corporations and the state seek to control or suppress science, social currents have emerged that attack science from other directions. Creationists loudly reject the science of evolution, anti-vaccine activists spread misinformation and fear, and, in some parts of academia, schools of thought have emerged that see the whole idea of science as an example of western imperialism.
This issue of Other Voices dips its toes into a few areas of current scientific controversy. The Connexions website features a wealth of articles and books on many other issues in the world of science.
Ulli Diemer
This article is also available in Chinese, Farsi, French, Portuguese, and Vietnamese.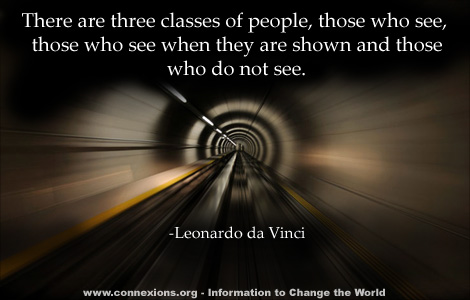 Destabilization and regime change Other Voices - May 7, 2016
May 7, 2016 - #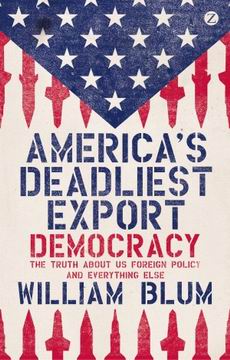 People looking at the United States from the outside tend to assume that life is easy when you're an imperialist superpower in command of the world's largest military forces, backed by the world's most powerful economy. With so much power concentrated in your hands, what could possibly go wrong?
More than you might think, in fact. One problem arises from the widespread persistence of the institutions of parliamentary democracy. Modern parliamentary democracies, it's true, have a number of points in their favour. For one thing, they are better at managing public services and the economy than dictatorships, military or otherwise, which tend to be both corrupt and incompetent. And they provide a (somewhat) plausible facade of democratic accountability which helps to disguise the unpalatable fact that almost all important decisions are made behind the closed doors of corporate and institutional boardrooms.
But the trouble with democratic forms like voting and elections is that every so often, real democracy breaks out and propels parties and people to office who don't play by the rules of the game. The most outrageous offence, from the perspective of imperial power, is pursuing policies that help ordinary people at the expense of transnational corporations and local elites.
When a government goes so far as to govern in the interests of its own population, it clearly has to be stopped. The mainstream media – those owned by the local elite as well as those in the imperial centres – start to churn out propaganda, day after day, about the 'extremism' of the government, now referred to as a 'regime.' Western NGOs, funded by the U.S. government and activist billionaires, become a funnel for money that is poured into the country to pay for a massive destabilization campaign. Meanwhile the U.S. embassy intensifies its ongoing contacts with opposition leaders and military officers, many of whom have been trained and indoctrinated in the United States.
The goal of a destabilization campaign is to overthrow an elected government without having to resort to direct outside military intervention, which looks bad and often fails to produce a stable pro-western regime (e.g. Iraq, Libya). In recent years, the preferred means have been massive funding of conservative middle-class political parties, groups, and media (e.g. Ukraine, Venezuela), and 'constitutional coups.' A constitutional coup is a means of nullifying an undesirable election result by making use of the levers of judicial and executive power to get rid of a leader or government who has too much popular support to defeat via the ballot box. The constitutional coups which overthrew the governments of Honduras in 2009 and Paraguay in 2012 are examples, as are the current attempts to impeach the elected presidents of Brazil and Venezuela. One might also include the American Supreme Court decision after the 2000 election, which handed the election to George W. Bush, and Stephen Harper's proroguing of the Canadian Parliament in 2008, aided and abetted by the unelected and unaccountable Governor-General, as instances where 'constitutional' means have been used to set aside election results.
Destabilization and regime change are the focus of this issue of Other Voices. We feature a number of articles and books, as well as Bill Blum's handy list of the instances since 1945 when the U.S. has overthrown, or attempted to overthrow, a foreign government. We also feature "The Anti-Coup", by Gene Sharp and Bruce Jenkins, which outlines strategies and tactics which popular movements can use to prevent and block coups d'état and executive usurpations of power. The articles in this issue cover only a few examples of the countless interventions by the United States designed to undermine and overthrow governments which challenge the will of the U.S. and the local elites which the U.S. supports. The Connexions Subject Index has many more articles and books documenting such attempts – many of them successful – under Destabilization and Regime Change
Ulli Diemer
See the May 7 issue of Other Voices here.
Tax Evasion Other Voices - May 21, 2016
May 21, 2016 - #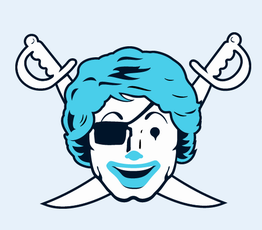 The May 21, 2016 issue of Other Voices, the Connexions newsletter focuses on Tax Evasion.
The essence of the capitalist economic system is the drive to accumulate as much as possible, by any means possible. It is almost inevitable, therefore, that those – individuals or corporations – whose existence revolves around accumulating capital will seek to avoid paying taxes.
The best way to avoid paying taxes, when you're rich and powerful, is to shape and write the tax laws. And indeed tax laws are almost invariably written to favour those whose wealth derives from profits and investment, at the expense of those who work for a living. For example, capital gains – income from investments – are either taxed at a much lower rate than wages, or not taxed at all.
Even so, this isn't enough for the superrich. Employing a network of accountants, tax lawyers, corporate shells, tax havens, secret bank accounts, and other methods, the 1% have become extremely adept at evading even the low rates of taxation they are subjected to.
Tax evasion has recently hit the news with the leak of the Panama Papers, a huge collection of documents detailing the activities of just one law firm specializing in setting up offshore shell companies which serve to hide assets from the tax authorities. The Panama Papers reveal the existence of more than 200,000 such offshore entities linked to wealthy individuals from more than 200 countries. This nonetheless represents only the tip of the iceberg: there are other companies involved in this dirty business, and more than 20 jurisdictions which cater to it, including the American states of Delaware and Wyoming, as well as the Bahamas, Belize, Singapore, and the United Kingdom. It is estimated that about $330 billion is lost to tax evasion and tax avoidance every single year, and that perhaps 7% of the world's total financial wealth is hidden in secretive tax havens.
This issue features a selection of articles, books, and films on tax evasion.
There is also an article about the myth of precision that is used to justify reckless experiments in gene manipulation, and we feature Vivek Chibber's article "Why the Working Class" which analyzes the unique power of the working class in challenging the power of capitalism.
Ulli Diemer
See the May 21 issue of Other Voices here.
Keywords: Tax Evasion – Tax Havens
Homophobia, Liberation Theology, Cultural Appropriation Other Voices - June 18, 2016
June 18, 2016 - #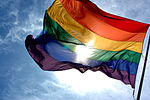 The June 18, 2016 issue of Other Voices, the Connexions newsletter, features a wide range of issues. The topic of the week is homophobia, the hate that led to 49 deaths in Orlando last week, but which is present in greater or lesser form in every part of the world.
We are always concerned, not only with what is wrong with the world, but what to do about it. This issue carries an excerpt from Umair Mohammed's book 'Confronting Injustice: Social Activism in the Age of Individualism' in which he warns against the pitfalls of individualist and consumer-oriented approaches and argues in favour of collective action to build an effective movement.
Derrick Jensen considers some of the arguments in favour of pacifism and finds them wanting. He agrees that creative approaches to social change can oftentimes make violence unnecessary, but that sometimes violence is a necessary response to violence.
Another article looks at the decline of liberation theology, targeted as a threat by both the Vatican and secular power structures.
Kenan Malik considers the issue of "cultural appropriation" and asks why so many on the so-called left are more interested in criticizing Justin Bieber's current hairstyle than in fighting capitalism.
From the Archives we present "Suffragetto," a 100-year-old board game from Britain, which allowed players to imitate real-life battles between suffragettes campaigning for votes for women, and the police.
The book of the week is 'Canada Since 1960s: A People's History' which presents a left perspective on 50 years of politics, economics, and culture, seen through the eyes of contributors to Canadian Dimension magazine.
Ulli Diemer
See the June 18 issue of Other Voices here.
Keywords: Homophobia - Strategies for Social Change
"A warm reminder of humanity's less barbaric traits"
July 1, 2016 - #
An article published in the Washington Post, and picked up by corporate media outlets around the world, is headlined "Famous Ukrainian opera singer Vasyl Slipak killed by sniper in eastern Ukraine."
"Amid the thud of artillery and rattle of gunfire," the story begins, "Vasyl Slipak's deep, resonant voice in the trenches of eastern Ukraine was a warm reminder of humanity's less barbaric traits."
And just what was Slipak doing in the trenches of eastern Ukraine? Ah, well, he was serving in a neo-Nazi militia which was besieging a predominantly Russian-speaking town in eastern Ukraine. The group, Right Sector (Pravyy Sektor) was formed in late November 2013 as a paramilitary organization – or, to put it more bluntly, an armed gang – comprised of streetfighting soccer fans and right-wing nationalist groups.
When he was shot, Slipak was firing a machine gun at fighters defending the town that Right Sector was attacking.
In the eyes of the corporate media, it seems, a fascist engaged in ethnic cleansing represents "humanity's less barbaric traits," as long at the victims are Russian-speaking.
Ulli Diemer
Brexit, Jeremy Corbyn, and Contempt for Democracy Other Voices - July 2, 2016
July 2, 2016 - #
The July 2, 2016 issue of Other Voices focuses on Brexit, the British vote to leave the European Union, and on contempt for democracy that has marked the elite reaction and media response to that vote.
Brexit has thrown the political elites into turmoil and confusion. The referendum was supposed to be a safe political manoeuvre, a way to produce an appearance of democratic legitimacy for the profoundly undemocratic structures of the EU. The gambit turned out to be a spectacular miscalculation, as millions of people turned out to express their opposition to a state of affairs that is leaving the majority worse off while enriching a small minority.
What the result will be is not clear. For one thing, it is far from certain that Britain will actually end up leaving the European Union. Ruling elites in Europe and elsewhere have a long history of ignoring referendum results which displease them. Last summer's referendum in Greece, in which the Greek people voted overwhelmingly to reject the terms dictated by the European Union and the International Monetary Fund, is a case in point. Within a few days, the EU, representing the interests of the banks whose Greek loans were at risk, compelled the Greek government to submit to terms that were even worse than those rejected in the referendum. Greece's Syriza government capitulated utterly, and became the enforcer of the agenda of austerity and looting which it had been elected to oppose. Those who feel tempted to believe the claim that the European Union represents a form of international co-operation from which all benefit might want to consider the case of Greece, and of other countries who have been forced to shred their social infrastructure and sell off their assets to enrich investors and bankers.
A constant theme in elite reaction to the Brexit referendum, expressed especially through the mainstream media, has been a visceral contempt for democracy. Ordinary working people are portrayed as stupid and reactionary, incapable of understanding how wonderful the European Union project is. Again and again, one hears the comment that the great unwashed should not be allowed to vote on issues which they are incapable of understanding. This reaction is not new: ruling classes for centuries have loathed democracy, which is seen as an existential threat to the wealth and privileges of the elite.
The attitudes of the elite have been mirrored on parts of the liberal left as well. The racist rhetoric emanating from the xenophobic UKIP party is seen as reflecting the attitudes of everyone who voted to leave the EU. Never mind that UKIP commands 12% of the vote, whereas 52% voted to leave. Everyone who voted to leave, according to some commentators, must automatically be a racist. The liberal left shares this attitude with the mainstream elite: neither of them is capable of seeing, let alone offering solutions for, the economic devastation caused by neoliberal institutions such as the EU and the various 'free trade' agreements, and neither of them cares about the working class.
In Britain, the referendum results have also provided a pretext for the Labour hierarchy to try to remove Jeremy Corbyn, the leftist who unexpectedly captured the leadership of the party nine months ago in another instance of democracy producing the 'wrong' result. A majority of the Parliamentary Labour Party (the MPs) are still holdovers from the Tony Blair era, known for their support of the war in Iraq and the intervention in Libya, and their willingness to vote for anti-labour legislation introduced by the Conservative government of David Cameron. These MPs have been desperately looking for an opportunity to get rid of Corbyn, and thought the referendum results would provide an opportunity. Corbyn, however, has reacted to their vote of no confidence by informing them that he was elected by the membership, not the MPs, and that he has no intention of resigning. In this battle, Corbyn represents not only the left-wing majority of the Labour members who elected them, but the hopes of people in other countries who see him as an inspiration and an example to follow.
This issue of Other Voices features a variety of articles and resources analyzing these and related issues. Other Voices is available free via email subscription as well as on the Connexions website at https://www.connexions.org/Media/CXNL-2016-07-02.htm
Ulli Diemer
See the July 2 issue of Other Voices here.
Keywords: Brexit – Anti-Democracy
Workers and Climate Change Other Voices - July 23, 2016
July 23, 2016 - #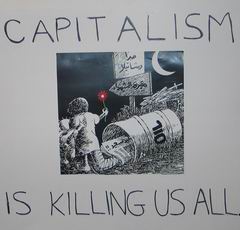 Working people – and most of us are workers – are affected by climate change in every aspect of our lives. As climate change worsens, our lives will worsen. If we are successful in bringing about the needed rapid change away from a fossil fuel based economy, working people are the ones who stand to bear most of the costs, including the cost, for millions of workers and their families, of losing their jobs.
Many elements of the environmental movement have been guilty of ignoring working people, while others actually blame ordinary working people for climate change and the injustices associated with it. Yet it is working people who are dying, in many places, even now, from excessive heat in factories, fields, construction sites, and homes. And million of working people stand to lose their jobs, homes, and communities in the transition to a low-carbon or no-carbon economy. It is rare for groups involved in the climate change movement to acknowledge this reality, let alone to develop plans for a just transition to a new economy, a transition that supports and helps those who will be most affected.
There is another, even more crucial reason, for putting the working class at the centre of a strategy for climate justice and economic transformation: the working class is the only social force with the potential power to bring about the radical changes we need to slow and stop accelerating climate change. A strategy that ignores the working class – the majority of the population – is a strategy for failure. In this issue of Other Voices, we present articles and resources which address the crucial role of the working class in halting climate change and transforming society.
This issue of Other Voices features a variety of articles and resources analyzing these and related issues. Other Voices is available free via email subscription as well as on the Connexions website at www.connexions.org/Media/CxNewsletter.htm
Ulli Diemer
See the July 23 issue of Other Voices here.
Keywords: Climate Justice – Just Transition – Working Class & Climate Change – Working Class & Environmental Issues
Sports and Politics Other Voices - August 13, 2016
August 13, 2016 - #
Sports in general, and the Olympics in particular, have never been free of politics. Allegations of bribery and cheating had already been part of the Olympics for centuries before that noteworthy day in 67 AD when the judges proclaimed the Emperor Nero winner of the Olympic chariot race even though he had been thrown from his chariot and failed to complete the race.
No doubt the judges who crowned Nero were keenly aware of his proclivity for executing those who displeased him. In the modern sports era, survival and success depend largely on the favour of corporations, whose power to provide or withhold funding and sponsorships now shape every aspect of sport, including athletes' incomes and lifestyles. It is now difficult to remember that only a few decades ago, corporate logos were strictly forbidden at Olympic events, while athletes were prohibited from accepting any kind of payment for their involvement in sports. The corporate conquest of sports closely parallels the corporate colonization of nearly all aspects of modern life. Accompanying this in recent years has been the increasing injection of militaristic content into sports spectacles. In Canada, hockey games are now commonly preceded by rituals honouring militarism. In the United States, similar spectacles have been staged for years.
In this issue, we feature resources which remind us that resistance to the commercialization, corporatization, and militarization of sports is also part of our heritage. We recall the International Workers' Olympiads which took place between 1925 and 1937, and the workers' sports organizations which flourished in a number of countries.
With the Rio de Janeiro Olympics under way, we feature an analysis of the way a constitutional coup is being carried out in Brazil while the attention of the media is on the sports spectacle in Rio.
We also look at the extraordinary witchhunt under way against Russian athletes. Various sports federations have taken the unprecedented step of banning Russian athletes from entire sports, not for anything the individual athletes themselves have done, but to punish the Russian government. The pretext for these bans is a hurried report by a Canadian lawyer which claims that the Russian government (or, as the media routinely say, 'Putin') carried out a mass doping program. While there are undoubtedly Russian athletes who used performance-enhancing drugs (as there are in many other countries), most of the 'evidence' underlying these sweeping allegations is based on the word of one man, a former Russian coach who now lives and works in the United States. Russian officials and athletes were not interviewed and were not given any opportunity to give their side of the story. Nor were Russian athletes given the opportunity to undergo drug tests to determine whether they had in fact taken performance-enhancing drugs. They were simply banned without any pretense of due process. Meanwhile athletes from other countries, such as the United States, who have used banned drugs in the past are being allowed to compete.
This issue of Other Voices features a variety of articles and resources on sports and politics and a range of other issues. Other Voices is available free via email subscription as well as on the Connexions website at www.connexions.org/Media/CxNewsletter.htm
Ulli Diemer
See the August 13 issue of Other Voices here.
Keywords: Sports & Politics – Sports History – Olympics
Back to School Other Voices - September 10, 2016
September 10, 2016 - #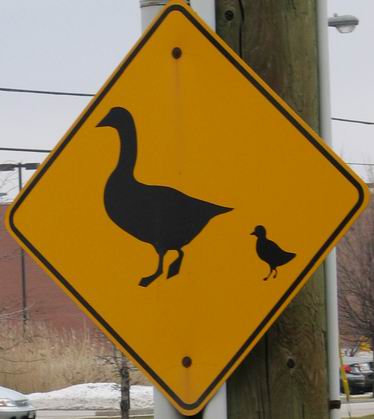 Education – about the world, and about social change in particular – is a key element in the work that Connexions does. In this issue of Other Voices, we explore a few aspects of the ways in which education and educational institutions are changing. We also look at ways in which education is used to bring about change.
George Monbiot shares his concerns about how children's lives are increasingly lived indoors or looking at screens, while their experience of nature and the outdoors – once a significant part of children's lives – is shrinking.
David Stratman casts a very critical eye on the so-called education reform movement that is transforming public education in the United States, Britain, and other countries. Another article looks at the devastating effects of the privatization of public education, specifically via charter schools.
Very different ideas about education animate the Escuelita Zapatista, a community-based educational gathering created by the Zapatistas in Chiapas, Mexico.
The widening gap between scholars working in academic institutions is the subject of two articles, "Academics can change the world – if they stop talking only to their peers", and another by the late Ellen Meiksins Wood on The Retreat of the Intellectuals.
This issue of Other Voices features a variety of articles and resources on education and schools. Other Voices is available free via email subscription as well as on the Connexions website at www.connexions.org/Media/CxNewsletter.htm
Ulli Diemer
See the September 10 issue of Other Voices here.
Keywords: Education – Popular Education – School Reform – Schools
Lurching to War Other Voices – October 15, 2016
October 15, 2016 - #
There was a moment, after the long nightmare of the Cold War ended a quarter of a century ago, when it seemed as if the danger of war had finally diminished. To be sure, there has never been a moment in all those years when wars weren't raging somewhere, but at least the possibility of nuclear war, we hoped, was less.
Foolish optimism. The risk of nuclear war is as great now as it was at the height of the Cold War. From the time the Warsaw Pact dissolved itself and the Soviet Union collapsed, the United States has single-mindedly pursued a hyper-aggressive strategy of surrounding Russia with hostile military forces and missiles aimed at the Russian heartland. The long-term goal is to bring about the collapse and dismemberment of the Russian federation, with the pieces that emerge subsequently turned into U.S. client states that provide raw materials but don't compete with American corporations or America's military. In a parallel strategy (the "pivot to Asia") the U.S. is making increasingly threatening military moves off the coast of China.
Those who thought that the collapse of the nominally socialist Soviet Union, and the transformation of China into a capitalist powerhouse, would mean an end of American hostility to those two 'communist' countries, failed to recognize that what the U.S. seeks is world dominance. It doesn't want capitalist competitors; it wants capitalist client states. Russia and China stand in the way of the U.S. agenda because, even though they can't match U.S. military or economic power, they are strong enough to assert their independence. They are therefore seen as increasing threats as they pursue projects, such as major railway and pipeline projects, which would be outside U.S. control. Capitalism hates competition, and the U.S., the world's dominant capitalist power, has never tolerated competitors, rivals, or leaders who dare to put their own country ahead of U.S. interests. If small countries like Grenada, El Salvador, and Nicaragua have to be crushed if they act independently, then, from the point of view of the U.S. elites, Russia and China are much greater threats to American hegemony which cannot be tolerated.
One of the driving forces underlying U.S. aggression and militarism has always been the military-industrial complex, arguably the most important sector of the U.S. economy. There are enormous profits to be made in supplying weapons and military systems, and therefore in inventing threats and stoking conflicts. The economies of many of the NATO states are highly integrated into this militarized economic system, making their elites willing accomplices in U.S. militarism.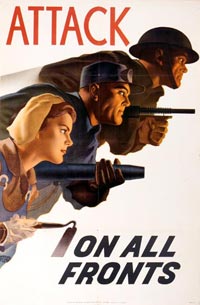 Perhaps the most dangerous element in this picture is the fact that the American ruling elite is so used to getting its own way, domestically and internationally, that they have become increasingly oblivious to the dangers of what they are doing. Voices of sanity within the elite are increasingly marginalized by those are prepared to risk, and even plan for, all-out war. The ominous parallels to the outbreak of World War I a century ago are all too apparent.
In a long list of irresponsible actions, perhaps the most appalling are the actions the U.S. has been taking in relation to nuclear weapons. They have officially announced that they no longer adhere to the "no first strike" pledge that both Russia and the U.S. made during the Cold War. Now the U.S. says that it might (again) use nuclear weapons first in a conflict. The Russians and the Chinese, who well remember Hiroshima and Nagasaki, are undoubtedly taking this aggressive posture into account in their own contingency planning.
As if this weren't enough, the U.S. is also looking a developing "mini" nuclear weapons, an act of madness that makes "sense" only if you intend to use them. And now the U.S. is starting to deploy anti-missile systems right on the Russian border. The sole use of such system would be to prevent retaliation after an American first strike. It is equivalent to declaring an intent to attack Russia when it judges the time is ripe. Inevitably this will force the Russians to be on higher alert, increasing the risk that a provocation will turn into an all-out war.
In this issue, we take a close look at the risks we face as we lurch ever closer to war. We especially look at the role of the mainstream media in manufacturing justifications for war.
Other Voices is available free via email subscription as well as on the Connexions website at www.connexions.org/Media/CxNewsletter.htm
Ulli Diemer
See the October 15 issue of Other Voices here.
Keywords: War Propaganda – Media Propaganda – Militarism – Nuclear War – Nuclear Weapons – U.S. Foreign Policy – U.S. Imperialism
Kill for the Cure: The U.S. and Israel Aim to Cure Breast Cancer With Tasteful Pink Fighter Jets
October 27, 2016 - #
Christina Cauterucci, writing in Slate, updates us on the latest pink-washing gimmick: "According to companies that manufacture pink doodads, we could totally cure breast cancer if it weren't for all the people who are unaware of breast cancer. Since pink means women, and women mean breasts, pink things are the best way to make people aware of breast cancer, and thus cure it.
Imagine all the awareness that will rise in the contrails of these two pink fighter jets, brought to you in honor of Breast Cancer Awareness Month by the U.S. Navy and the Israeli Air Force. Like breast cancer, fighter jets kill women, making these instruments of war perfect on-message vehicles for the deadly weapons of awareness. They will fly through the skies, blasting tumors and lack-of-awareness with their missiles, bringing pink death and pink destruction and pink civilian casualties and pink refugee crises and pink destruction of cultural heritage wherever their noble cancer-aware pilots lead."
Depression and Joy Other Voices – November 7, 2016
November 7, 2016 - #
It's a difficult thing to measure, but there are strong reasons for believing that the number of people struggling with depression has increased significantly in recent decades. Despite the evidence that this is a social problem, and not merely an individual misfortune, the solutions and escapes on offer are almost all individual: pharmaceuticals and therapy, on the one hand; self-medication with alcohol, streets drugs, television, etc., on the other.
Certainly there are individual circumstances and individual causes, but when millions of people are experiencing the same thing, we need to be looking not only at the individual, but also at the society. Many of us feel powerless in the face of economic decline, a burgeoning police state, a ruling class willing to risk all-out war to increase its wealth and power, and the growing likelihood of environmental catastrophe. Many of us also struggle to bring about a radical change of direction, but you'd have to be oblivious to reality to wake up each morning feeling cheerful and optimistic.
But while the circumstances, and the odds we face, might not be what we'd prefer, nevertheless we aren't powerless. We can and do act. And through our actions, especially our collective actions, we can experience community, friendship, and moments of joy.
This issue of Other Voices features articles, as well as a book, a film, and a comic strip, which look at depression and also at what we can do in the face of depression and gloom. As always, we try to offer enjoyment as well as gloom.
Ulli Diemer
See the November 7 issue of Other Voices here.
Keywords: Depression – Joy – Collective Joy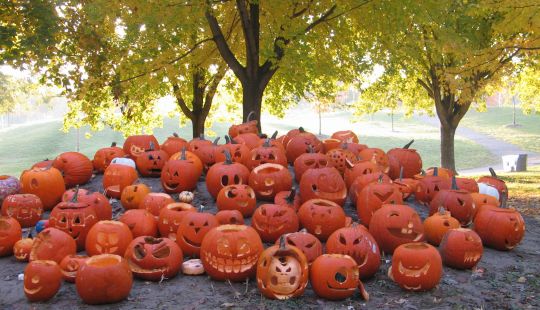 Liberal Condescension
November 15, 2016 - #
In the wake of Donald Trump's victory in the U.S. election, a debate has erupted on the liberal left about the best way to deal with working class people who voted for Trump. The disagreement, for many of the participants, appears to revolve around whether liberals ought to spend their time giving patronizing lectures about white privilege, or patronizing lectures about other aspects of reality.
What people on both sides of the debate seem to share is the assumption that the job of middle-class liberals is to lecture the working class.
The language being used in the heated atmosphere of Facebook and other social media circles about the relationship of middle-class liberals to working people is striking: "tell them how privileged they are," "white working people can be woken up," "reminding poor white folks," "upper middle-class/urban whites need to find a way to turn working class rural whites against racism," "The duty of educating the white working class," "reminding poor white folks that they too are the frequent victims," etc.
The main result of the condescending, know-it-all attitude that the liberal left specializes in is to make ordinary working people of all colours and genders think that leftists are idiots to be avoided at all costs. Of course, that only applies to the tiny minority of working people who have even heard of the left. The propensity of the liberal left to spend its time talking exclusively to people who share their views ensures that most working people don't even hear the patronizing lectures that are supposed to "wake them up."
Revolutionary change can only come through organizing on a society-wide level. And organizing always begins with listening, not lecturing. It's not a job for people who already think they know everything and just have to explain it to the poor unenlightened masses.
Ulli Diemer
Keywords: Liberal Left – Anti-Working Class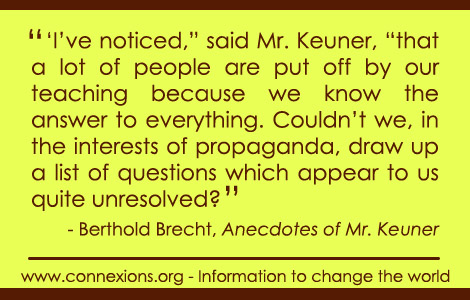 Alternative Media Other Voices – November 27, 2016
November 27, 2016 - #
It's not exactly news that the mainstream media – corporate-owned and state-owned – are biased and anything but reliable. Their reporting may well contain accurate information, but even when (some of) their facts are correct, the overall framing and context are shaped by their ideological function of supporting the capitalist system of which they are an integral part. More than ever, the mainstream media are propaganda arms of a power structure fusing corporations and the neoliberal state.
Changes in the media landscape exacerbate the situation. Corporate consolidation means that most major media outlets are now owned by a small number of large corporations, following policies dictated by head office. The actual number of media are shrinking: for example, whereas a few decades ago most major cities had competing daily newspapers, now most cities have only one, and where they have two, both are often owned by the same company. Corporatization of the media has also meant significant cutbacks in staffing, resulting inevitably in reduced coverage, and poor reporting marked by reliance on fewer sources. Fact checkers, copy editors, and proofreaders have largely gone the way of the manual typewriter.
It's no wonder, then, that the mainstream media are widely distrusted, and even held in contempt, by many people. They are seen, rightly, as part of the neoliberal system people are increasingly rejecting.
On the other hand, the Internet has made it possible to launch a vast number of alternative media projects. These range from bloggers, tweeters, Facebook commentators, and other self-publishers active in the social media realm, to major information-rich websites and media projects with paid staff and professional standards.
However, most of these independent projects face the severe limitations imposed by not being corporate media projects. With the best intentions in the world, it's impossible to keep providing high-quality stories about a wide range issues with volunteers, or a small number of paid staff. The constraints faced by the mainstream media – understaffing, shrinking revenues – impact the alternative media to an even greater extent.
And just what are "alternative media"? The rough-and-ready definition used in selecting media to feature in the November 27, 2016 issue of Other Voices is that they are independent and that they are broadly left in their political orientation, that is, that they offer a left alternative to the mainstream media.
Of course, all media, mainstream or alternative, right or left, must be read critically. Alternative media are quite capable of getting things wrong or publishing nonsense; indeed, they frequently do. Their standards of accuracy are often no better than those of the mainstream media. They also often disagree with each other. This can be helpful. Hearing about different approaches, and thinking about the reasons behind them, helps us understand things better.
This is true of corporate and state-funded media as well. News media like Al Jazeera, RT, and teleSUR certainly reflect the biases of their owners (Qatar, Russia, and several South American governments, respectively), but, because those biases are different from the mainstream American, British, and Canadian media, they can and do cover news that the western corporate media ignore or falsify, and they can be worth checking out as well.
Connexions offers a much more extensive alternative media list on the Connexions website here. In this newsletter, we present a selection of media from that larger list. Like anything else, this is a reflection of individual biases; still, we hope that it helps you to learn about websites and media that you'll find useful in finding out and understanding what's happening in the world.
There is no clear dividing line between 'media' websites and other websites. Many high-quality websites provide information and analysis. To find more of them, try browsing the Connexions Directory of Groups and Websites. The Connexions website itself features current content as well as a massive online library of articles and books going back decades. Connexions also gives you the ability to find related resources and background information on almost any topic, via the browseable Subject Index and the Search tool.
Ulli Diemer
See the November 27 issue of Other Voices here.
Keywords: Alternative Media – Alternative Newsletters – Independent Media – Progressive News Sources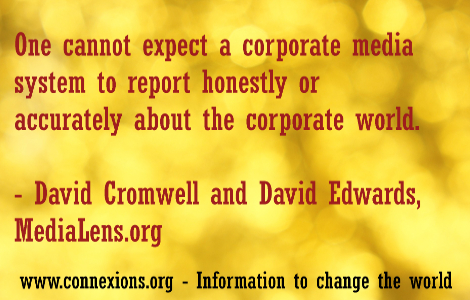 A Conversation with Don Weitz
December 8, 2016 - #
This conversation between Don Weitz and Ulli Diemer was recorded in Toronto on December 8, 2016, It has been lightly edited. Seven News, which is referred to throughout, was a community newspaper published in Toronto in the area east of downtown in the 1970s and 1980s. Ulli Diemer was editor of Seven News from 1976 to 1981. Don Weitz frequently wrote articles for Seven News as well as for a number of other publications, including Phoenix Rising. For articles by Don Weitz see the Seven News index and the Phoenix Rising index, both of which are online.
Read the transcript of this interview here.
"Fake News" Other Voices – December 20, 2016
December 20, 2016 - #
"Fake news" is the latest mania to convulse the mainstream media. All at once, we're being subjected to an outbreak of hand-wringing articles and commentaries about obscure websites which are supposedly poisoning public opinion and undermining democracy by spreading "fake news."
Not wanting to be left out when a new fad comes on the scene, Other Voices is jumping on the bandwagon too, with this, our last issue of 2016, devoted to "fake news."
Our focus, however, is not so much on the crackpots and trolls making mischief on the fringes, but on the dominant actors in the fake news business: governments and the corporate and state media. Turning a blind eye to their own role in producing fake news, which mainstream media commentaries invariably do, amounts to not just ignoring the elephant in the room, but ignoring a whole herd of trumpeting pachyderms running amuck.
Fake news? How about credulous coverage in the mainstream media of Saddam Hussein's "weapons of mass destruction," an outright lie used as a pretext to justify an unjustified war of aggression, resulting in hundreds of thousands of deaths? Or the uncritical media coverage of Iran's non-existent nuclear weapons program, used to lend an air of legitimacy to the vicious sanctions and war threats against that country? Or the false reports about impending massacres by Muammar Gaddafi's troops, used to justify NATO's destruction of Libya, with results we are all too familiar with?
When it comes to war, "defense," "national security," and the interests of the state, the corporate and state media almost invariably act as propagandists, not as critical or independent seekers for truth.
So when the mainstream purveyors of fake news declare themselves aghast at the behaviour of fringe websites, it's hard to see this as anything more than complaining about competitors and imitators moving onto their turf.
The truth is, the market for these fringe website has appeared because so many people have learned that they can't trust what they read or see in the mainstream media.
Articles featured in this issue of Other Voices look at the media's role as purveyors of disinformation, propaganda, and lies. Also included is a look at well-funded climate denial think tanks, who produce what is arguably the most dangerous fake news of all.
We also feature an interview with Noam Chomsky on what may face us when Donald Trump enters the White House, a report on what is happening to India's poor as India moves to a so-called "cashless economy." Drawing on the archives, we spotlight the legendary publication I.F. Stone's Weekly (1953-1971), now archived online, and Dorothea Lange's long-suppressed photographs documenting the expulsion and internment of Japanese-Americans in World War Two.
Ulli Diemer
See the December 20 issue of Other Voices here. Sign up to receive it by email here
Keywords: Bullshit – Disinformation – Doublespeak – Fake News – Media Bias – Media Propaganda – Propaganda – War Propaganda
Previous: Notebook 6 — Next: Notebook 8
I am therefore I blog.