Radical Digressions

Ulli Diemer's Notebook #9
Time for creative disruption?
September 2, 2019 - #
The business world, including business schools and the corporate media, is in love with "disruptive innovations" which "disrupt" established ways of doing things. Like all buzzwords, "disruption" has become a woolly cliche whose meaning is rarely defined. But we are meant to understand that "disruptive innovations" are great, the very epitome of progress – and anyway, they're inevitable, so there is no use questioning them or trying to stop them.
But what gets to be called a "disruptive innovation?" We tend to think that it involves a new technology of some kind, but in fact that is rarely the case. The disruptive innovations we are seeing typically involve a new way of doing something that is already being done, using already-existing technologies.
So what about them is new?
Not so much, actually. They are simply the latest incarnation of a process as old as capitalism itself. Karl Marx described it more than 150 years ago. It boils down to this:
1) Wherever possible, eliminate jobs, because paying workers is expensive. Fewer workers = higher profits.
2) Where it is necessary to have workers, reduce their wages to the absolute minimum and make their working conditions as precarious as possible, to undermine their ability to organize and fight for higher wages and better working conditions.
3) Keep telling people that what is being done to them is (a) progress and (b) inevitable.
Could things be different?
It is possible to imagine other kinds of "disruptive innovations," different ways of doing things which would disrupt the status quo. To bring them about, we would need to come up with creative ideas, persuade other people that they are good ideas, and organize to bring them about. Here are a few ideas, none of them all that original, which would qualify as creative disruptions of the status quo.
1) Free public transit. Eliminate fares and improve service. This would, at the same time, fight climate change, help the working poor, and save all the money wasted on fare collection. We urgently need to transition away from our dependence on automobiles. Transit service that is reliable, efficient, safe, and free is absolutely necessary if we are to accomplish that transition. Let's disrupt the hegemony of the automobile by making transit cheaper and better.
2) Provide good housing for everyone who needs it. Our current system, which treats land and housing as commodities and relies on private developers to build housing, has failed miserably to provide good affordable housing. Let's disrupt the real estate industry, stop treating land and housing as commodities, and start building homes for people, not profit.
3) Disrupt the military-industrial complex. Far from making us safe, the madness of militarism threatens to trigger a war that would wipe out most of the human race. The military, and especially the U.S. military, which dwarfs all other countries, is also the single biggest producer of greenhouse gases and therefore a major cause of the climate crisis. And military production distorts the economy, producing for destruction while human needs remain unmet. A first step in disrupting the military-industrial complex would be to shut down all U.S. military bases in other countries. That's not enough, but it would be a start on the road to the ultimate goal of eliminating the military entirely.
4) Disrupt the tax system. The rich keep getting richer, and the majority of the population keeps getting poorer. One obvious step is to radically change the tax system. Eliminate exemptions and preferential tax treatment for capital gains and investments. Make the tax system truly progressive. Set a maximum income for individuals (let's be generous, and say $300,000 per year). Any income above that would be taxed at 100%. Tax wealth as well as income to prevent rich people from accumulating and holding on to obscene amounts of wealth.
What Next? Other Voices – October 27, 2019
October 27, 2019 - #
Millions of us, in many different countries, came out in late September to demand action on the climate crisis. Around the world, in diverse ways, we are working to keep up the pressure. Time is short, and the tasks are huge.
In the midst of our activism and organizing, we need to keep asking ourselves some important questions: What are our goals? And what should we do to reach our goals?
The high of massive demonstrations is often followed by a slump of discouragement, when we realize that nothing fundamental seems to have changed as a result of our protests.
It may be worth remembering the history of other mass protests. In early 2003, a huge anti-war movement arose in reaction to the planned American invasion of Iraq. Some 36 million people came out in cities around to world to protest against the threat of this illegal war, launched on the basis of transparently false pretexts. Despite the massive protests, the war started, hundreds of thousands of Iraqis died, and the fallout continues to this day. The anti-war movement continued for some time longer, and then virtually disappeared, even though the threat of war has been increasing year by year, with the United States started pulling out of international arms control treaties and engaging in dangerous military provocations on the borders of Russia, China, and Iran.
The hard truth is that while mass protests can be energizing while they happen, their momentum can be difficult to sustain unless we are able to convert them into ongoing organizing.
To keep moving forward, we have to find ways of working together to create a counter-power to challenge capitalist system, including the political structures and institutions that sustain it. To put it another way, we have to understand where the real power lies, and we have to have strategies for challenging that power with the power of vast numbers of people, organizing together. We also have to have a clear idea of what our goals are – not only specific goals related to carbon in the atmosphere, but goals of worldwide system change.
This issue of Other Voices includes a number of articles, books, and other resources which suggest approaches to, and answers to, some of those questions.
See the October 27 issue of Other Voices here.
Keywords: Anti-Capitalism – Capitalist Crises – Climate Change – Climate Justice – Ecosocialism – Just Transition – Movement Building – Working Class & Climate Change –
Fallacies about free public transit
November 25, 2019 - #
Whenever the movement for free public transit shows signs of gaining public support, the media digs up 'experts' who furrow their brows and tell us what an impractical idea it is. An article in the November 25 Toronto Star is a case in point. Here is a letter I wrote in response:
Opponents of free public transit resort to two fallacious arguments.
The first is that good transit is more important than free transit in persuading commuters to take transit. This is not an either-or choice. It is quite possible – and necessary, if we are to avert climate catastrophe – to have transit that is good, accessible, safe, and free.
The second fallacy is the claim that providing free transit will be expensive. This is false. The operating costs of a transit system are the same whether the costs are paid out of fares, or out of taxes, or some combination. Providing free transit would in fact eliminate the substantial costs of collecting and enforcing payment, including the horrendous costs of the ongoing Presto debacle.
Free transit simply means that transit is paid for out of general tax revenues, rather than fares. Free transit benefits everyone, including those who don't use it. It is an idea whose time has come.
Keywords: Municipal Transit – Public Transit – Public Transportation – Urban Transportation
Faith, Hope and Persistence Other Voices – December 15, 2019
December 15, 2019 - #
When we look at what is happening in our world, it can be difficult to believe that there are grounds for hope, let alone faith. And yet we – we humans – continue to live and act in ways that testify to our hopes, and to our faith in the possibility of a better future. We plant gardens and trees, we have children, and we resist injustice and act to protect the planet we share.
Hope is something quite different from optimism. Optimism – and pessimism – assess the likelihood of something happening. But being optimistic or pessimistic is irrelevant to standing up for justice and defending the earth. For most of us at least, our moral principles aren't based on a calculation of the odds. And in fact most acts of resistance, and most movements for justice, arise in the face of what are often overwhelming odds. They are the powerless challenging those with entrenched power. It is only by acting that people who feel powerless come to feel that they do have power. And when we act, that which seemed impossible to achieve starts to become possible, because enough people believe it is possible and are working together to make it so.
Hope is about possibility, not certainty. Even when we know that we are rowing against the tide, as we often are, we know that the future is not preordained. We know the future is shaped by human actions, and so we act. And we hope that our actions will help to steer the future in the direction we want to go in.
When we act collectively, we are also expressing our faith in other people, and in ourselves. Not blind faith – we know our own contradictions and faults, and we know all too well the immorality and cruelty that humans, or at least some humans, are capable of. But we also know, from our own life experience, that part of the common heritage of humanity are impulses to create community, to share, to love one another, to treat others as we ourselves would wish to be treated. And the fact that these capacities exist is a basis for faith in people, including ourselves, and in our ability to change and to rise to our potential to be who we are capable of being. By working to change the world, we change ourselves.
One of the most moving and inspiring human capacities, and one that comes out so strongly when we act together to fight for justice, is our persistence, even in the face of overwhelming odds. This issue of Other Voices shares a number of such stories. In Oaxaca, a multi-ethnic network of towns fights a tenacious ongoing battle to protect their water against corporate takeovers. Mineworkers in South Africa spend nine days underground, on strike, until mine owners agree to act on sexual harassment in the mine. In Nashville, when Immigration and Customs Enforcement agents show up to arrest an immigrant father and son sitting in a van in their own driveway, neighbours spontaneously come out, spread the word to others, and surround the van to prevent the arrest, remaining on the scene until the ICE agents finally leave. Shadidul Alam emerges from jail, having been imprisoned for criticising the government, and defiantly continues his work. Suzanne Berliner Weiss, a Jewish child born in Nazi-occupied France, loses her parents, is cared for by loving caring strangers, and emerges as a adult who devotes her life to working with other for social justice.
When people are moved to act, when they have faith in the people who are acting with them, and when they have hope in at least the possibility of success, then they – we – can be astonishingly persistent. And so we carry on.
See the December 15, 2019 issue of Other Voices here.
This article is also available in Portugese and Vietnamese.
Keywords: Faith – Hope – Society We Want
A theological moment
January 3, 2020 - #
I'm walking to work along Bloor Street this morning. Two guys are smoking in a doorway. One of them stops me: "Excuse me. My friend and I, we are having a discussion. Do you know, what is purgatory?"
I reply: "Yes, it's where you go when you aren't good enough to go straight to heaven, but not bad enough to go to hell. It is an in-between place, sort of like jail, where you stay for a period of time, and then when you have served your time, you go to heaven."
Guy: "So you do go to heaven after?" He looks meaningfully at his friend.
"Yes," I reply. "If you believe in that kind of thing."
They seem happy with my answer. I go on my way.
Toronto's newest street sign
January 4, 2020 - #
Toronto's newest street sign went up yesterday on Miriam Garfinkle Lane. I don't think I ever had a favourite street sign before, but this one is now definitely my favourite.
Taking a Stand Other Voices – February 18, 2020
February 20, 2020 - #
Psychologists call it cognitive dissonance. George Orwell called it double-think. Some of us might call it organized hypocrisy.
Call it what you will, it surrounds us. The government proclaims its commitment to 'reconciliation' with indigenous people, and says that its relationship with them is its most important relationship. At the same time the RCMP, following an order by a colonial court, invades unceded indigenous land and arrests people for occupying their own land. Governments mouth platitudes about the importance they place on dealing with the climate emergency while at the same time they build new pipelines and approve massive new tarsands projects. The biggest polluter on the planet – the U.S. military – meanwhile receives constant increases in its budget, even while it pursues demented schemes to take us to the edge of war, mostly recently by deploying a new generation of "low-yield" thermonuclear weapons on submarines. The theory, presumably, is that if the U.S. drops a few "low-yield" nuclear bombs on Russia or China, the Russian and Chinese won't mind too much, and won't retaliate.
All this is business as usual. Fortunately many people across the country, and around the world, are saying no to business as usual. They are taking a stand and disrupting business as usual.
In this issue of Other Voices, we spotlight the actions of people who are taking a stand and, in many different ways, are insisting on change.
See the February 18, 2020 issue of Other Voices here.
Keywords: Indigenous Struggles – Militarism – Nuclear Weapons – Oil & Gas/Environmental Issues – Police Raids – Anti-Psychiatry – Direct action – Non-violence – Rural Women
Morality in an Amoral World
March 19, 2020 - #
A crisis is a mirror.
It shows us – if we have the courage to see – who we are as individuals and as a society. The self-congratulatory poses of governments, politicians, and state institutions are confronted with the harsh test of reality. Each of us – as individuals, friends, families, neighbours, communities – face new and sometimes difficult challenges.
The novel coronavirus COVID-19 is such a crisis. Governments? Some are well-prepared, with solid public health systems and free health care for all. Meanwhile, in the US, in mid-February, two weeks after the World Health Organization declared the novel coronavirus outbreak a public health emergency of international concern, the Trump administration pushed ahead with major funding cuts to U.S. public health programs, including a $25 million cut to Office of Public Health Preparedness and Response, and $85 million in cuts to the Emerging and Zoonotic Infectious Diseases program. In Ontario, when COVID-19 struck, public health authorities were facing the looming 27% cut to public health spending announced by the Ford government in its budget. (Belatedly, Ontario has just declared a state of emergency and put those cuts on hold – for now.)
In the confusing rush of events that mark a crisis, it is easy to be so focused on what is happening that we forget to ask why. Yet it is when we ask why that we confront the ethical and moral questions that illuminate who we are and what kind of society we live in.
Why, for example, are pharmaceutical companies competing to produce a vaccine for COVID-19? Why, instead of keeping their work secret, aren't scientists around the world collaborating, sharing their research, and making the results freely available? Why isn't this question even being asked in public discourse? It seems that we are supposed to take it for granted that, above everything else, the goal of scientific work should be to make a profit. U.S. government officials have already stated that an eventual COVID-19 vaccine may not be available to everyone in the U.S., let alone in poorer countries, because it may be 'too expensive.'
We've moved backwards.
The worst epidemics in Canada and the U.S. in the last 100 years were the recurrent polio epidemics. In Canada, an estimated 11,000 people were left paralyzed by polio just between 1949 and 1954. In 1954 alone, there were 9,000 cases including nearly 500 deaths. In the U.S., in 1952, there were 58,000 cases of polio, resulting in 3,135 deaths and 21,269 cases of paralysis. The polio nightmare started coming to an end when Jonas Salk developed the first successful polio vaccine in 1955. The patent? None. Salk refused to patent his discovery: he wanted it to be freely available to everyone.
Salk himself was following in the footsteps of Fredrick Banting, Charles Best, and James Colip, the discovers of insulin. They did patent their discovery – and then sold the patent to the University of Toronto, for $1. They said they didn't want to profit from a discovery for the common good.
Salk's and Banting's attitude would be unthinkable now. What capitalism has succeeded in doing, it seems, is to make it acceptable for corporations to engage in behaviour, on a large scale, which most of us, as individuals, would refrain from as a matter of common decency.
And indeed, as individuals, as friends, as a community, people continue to support and help each other in times of trouble. Informal networks of mutual support spring up, as they nearly always do in a crisis. Beyond the headlines about COVID-19 emergency measures, closures, and social distancing, there are countless stories about people reaching out and helping those who need help.
Yet capitalism tells us, endlessly, that selfishness is good and inevitable. In the place of morality, it proclaims an amoral vision in which nothing matters except making as much money as possible. Greed is good. Exploiting others, destroying the planet, condemning people to a life of poverty and suffering, it's all good, as long as money can be made. Capitalism allows no moral qualms.
While there are some – too many, it's true – who have internalized this attitude, most of us do not act this way in our own lives. Society could not exist if we did, because we need each other. As social beings, we survive and thrive to the extent that we can form and count on relationships that are built on mutual support, co-operation, and trust.
The moral principle that has come to be known as the Golden Rule embodies this truth. Versions of what we call the Golden Rule emerged in many different religions, as the Golden Rule poster below illustrates. The fact that it is part of so many different traditions tells us that it pre-dates those traditions: it is embedded in human nature itself.
If we, or at least most of us, did not recognize the fact that each of us is worthy of respect and deserving of having our needs met, we could not survive as a social species. At the same time, if treating others as we ourselves would wish to be treated were always perfectly natural and automatic, then we wouldn't need a Golden Rule. We don't have a rule that tells us to breathe. We just do it.
One of the things that the existence of the Golden Rule tells us, then, is that we humans are imperfect and full of contradictions. Even when we know what we should do, we sometimes fall short, and need to be reminded or held to account. That, no doubt, is why discussions of the Golden Rule so frequently stress compassion, forgiveness, and second chances. It recognizes that there are times when we need to forgive, and times when we need to be forgiven.
At the same time, no rule, no matter how profound, is a substitute for thinking critically about real-life situations. For example, few of us would advise a woman in an abusive relationship to return to her violent partner and give him a second – third – fourth – fifth chance. There are times when anger is a healthier response than turning the other cheek.
There are occasions, in fact, when, confronted with the life's complexities, we might also want to keep in mind George Bernard Shaw's contrarian dictum: "The golden rule is that there are no golden rules."
Nor does the Golden Rule, by itself, guide us in dealing with those who have power over us, especially when that power is wielded to oppress. To deal with them, we need to draw on another part of our human nature: our impulse to come together and support each other to fight for justice. As Cornell West has said, "Justice is what love looks like in public."
The coronavirus outbreak is a crisis that challenges us to look beyond our own immediate concerns and ask ourselves what kind of world we want to live in. We don't have much time: climate change will make this virus seem like a picnic.
But we do have some time right now, because many of us have had our lives put on hold. Let's try to use that time as constructively as we can.
There are things we can do to help, like donating money, even while we are self-isolating. There are people who are facing this virus – and other concurrent public health disasters, like malaria, which kills 3,000 children every day – under infinitely worse conditions than we are. Think of Yemen, Gaza, Congo. Venezuela and Iran are trying to cope with their outbreaks even while the United States is tightening sanctions on medical and humanitarian supplies.
They need our active solidarity.
One step you can take today is to donate to Tarek Loubani's GLIA Project, which is printing 3D masks and stethoscopes for Palestine and other under-served communities whose capacities for dealing with a health crisis are much worse than ours. You can donate to them here here.
Please help. And stay well!
Ulli Diemer
This article is also available in Bulgarian Portuguese Spanish and Vietnamese.
This article appeared in the March 19, 2020 issue of Other Voices.
Keywords: Corporate Ethics – Crises – Ethics – Golden Rule – Human Nature – Kindness – Morality – Pandemics – Public Health – Public Safety
Related Reading:
Abandoning The Public Interest
Contamination: The Poisonous Legacy of Ontario's Environmental Cutbacks
Public Safety: Other Voices, June 26, 2017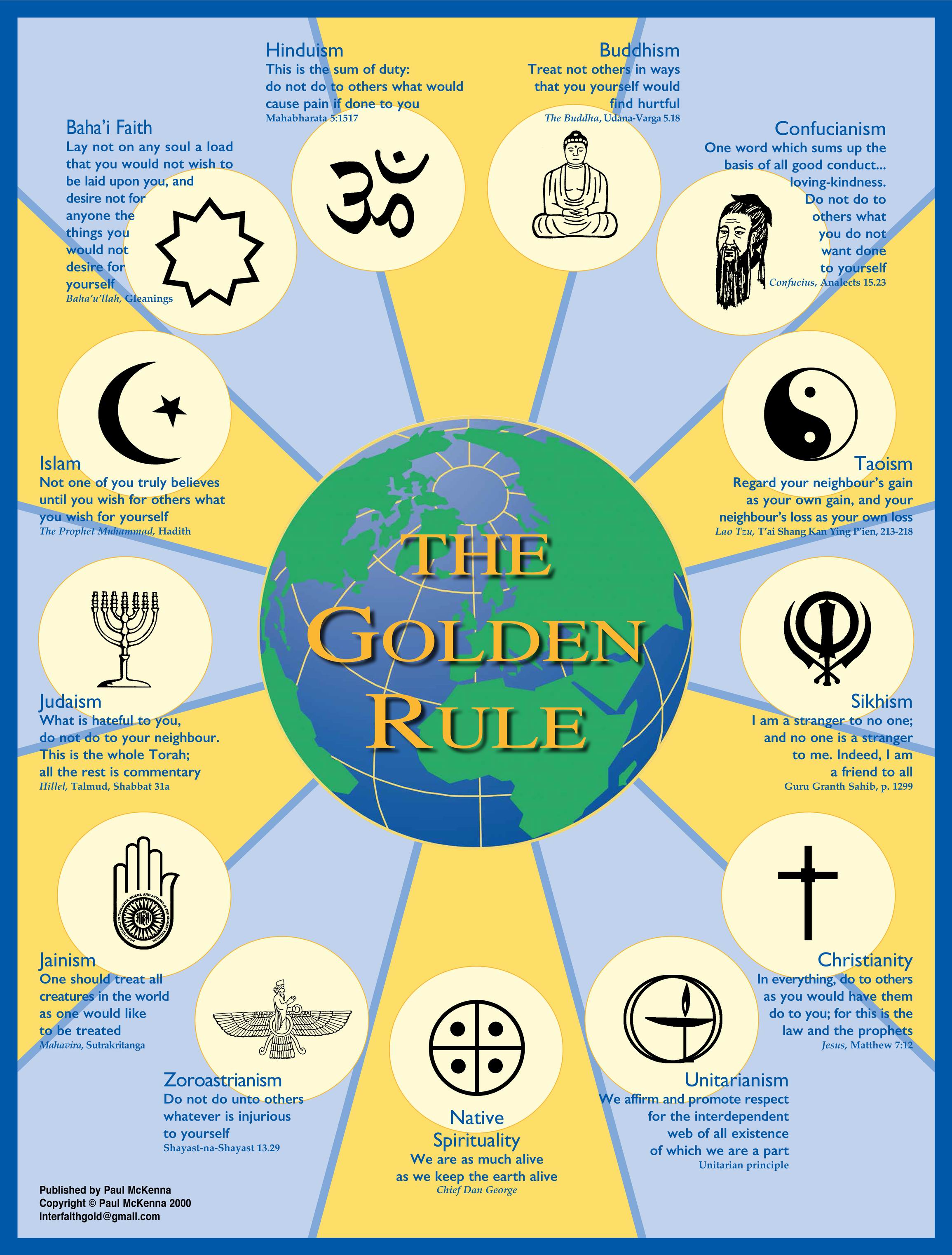 Don't Use Bleach
April 16, 2020 - #
Among the many myths about the COVID-19 coronavirus is the theory that you can use bleach on yourself to kill it. DO NOT do this!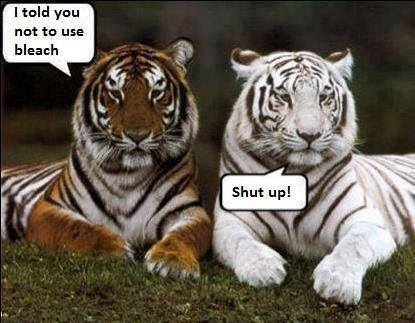 We Don't Repeat
April 23, 2020 - #
In an uncertain, disquieting world, it is reassuring to have moments that are predictable. For me, one such moment comes every morning when the Toronto Star lands on my doorstep. When I pick it up and take it inside, I am comforted by the knowledge that even though almost the entire paper will be full of COVID-19 coverage, every day the Star will manage to find one page to run a self-laudatory full-page ad telling me that
"We don't repeat... We don't repeat... We don't repeat... We don't repeat... We don't repeat... We don't repeat... We don't repeat..."
Thinking Clearly in a Time of Crisis
May 12, 2020 - #
A crisis like this pandemic is not a time to stop thinking. It is a time when critical thinking and public discussion are more important than ever.
A small number of officials and politicians are taking decisions with enormous and far-reaching implications for the lives of many people, not just for the duration of this pandemic, but far into the future. The time to have serious discussions about what they are doing, and the direction we are heading in, is now, not some day in the future when it will be difficult, or too late, to change course.
To be clear: I believe that public health officials, the people who are taking a leading role in shaping our response to COVID-19, are doing their best to deal with a very real crisis. I respect their dedication, and I know that it is very difficult to respond to a rapidly changing situation with imperfect information and limited resources. And I certainly have no stomach for the rapidly spreading pandemic of conspiracy theories, let alone the disgusting racist attacks on Canada's Chief Public Health Officer.
Nevertheless, we need to be asking questions....
Read the full article here.
Previous: Notebook 8
I am therefore I blog.